Beer Reviews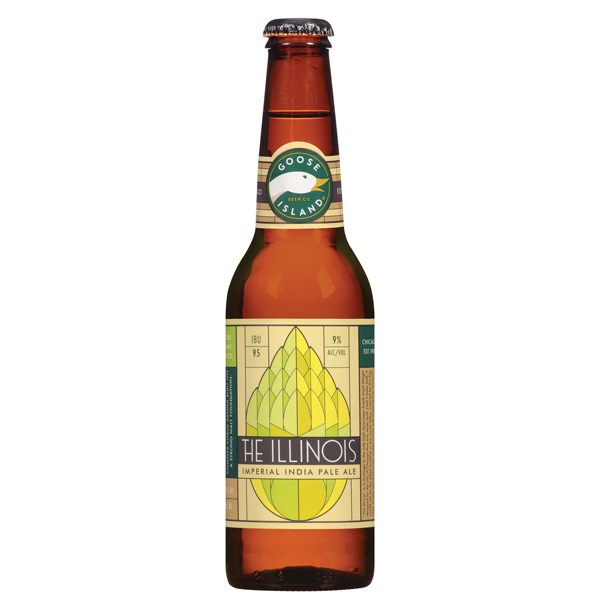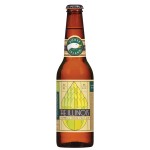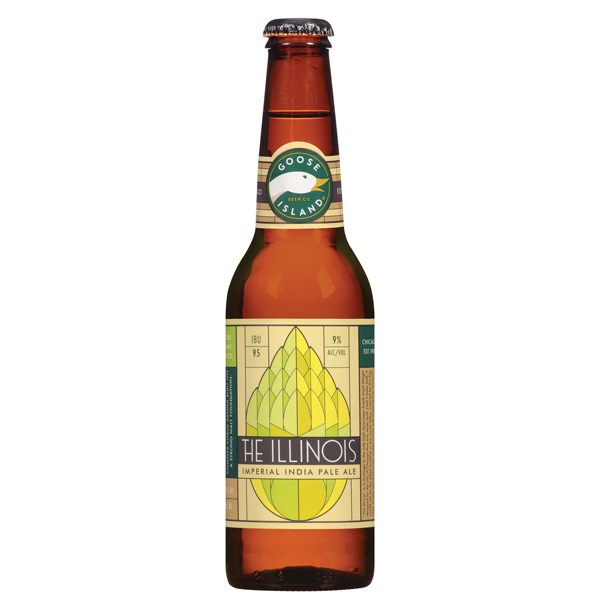 New IPA 'The Illinois' pays homage to architect Frank Lloyd Wright
Architecture, I think, isn't one of those subjects you really get into when you're drinking. Unless you're an architect, in which case it is actually the only subject you get into when drinking because, you slur, "itsh related to everysthing we do," and then go on about how much you admire the bar's "fenestwashun, itsh very romanesch"; which is possibly the worst combination of words to say while drunk, in terms of volume of expelled phlegm.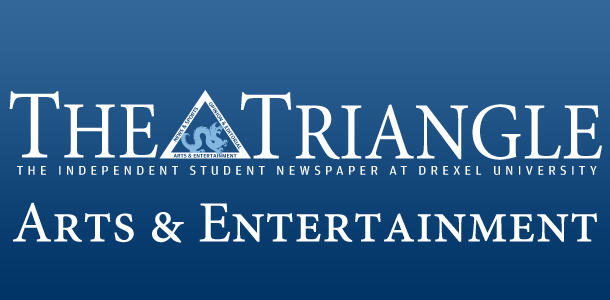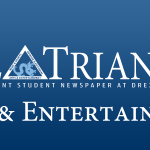 Popular craft brewery Lagunitas offers solid IPA
In Philadelphia, we frequently bemoan antiquated liquor laws which force separate points of sale for beer, wine and liquor. Beer cannot be sold in grocery stores without some questionable interpretation of existing laws, and restaurants cannot give you more than two six-packs at once. (It is still perfectly legal to leave the store and immediately come back and purchase two more, however.) Cases can only be purchased at beer distributors, and so on. Despite this, Philadelphia has the best beer selection in the country. Why is this? Apart from our 14 craft breweries within city limits and 35-ish within a hundred-mile radius, we're close enough to the coast that importation isn't cost-prohibitive. Shipping costs over the Rocky Mountains usually prohibit East coast breweries from marketing out west (good luck ordering a Yuengling Lager in San Francisco, for instance), but West coast breweries can't afford to ignore the market back east. As such,¬¬ we get their beers as well. With that in mind, today I'm going to eschew the usual local beer review and instead go for the Lagunitas India Pale Ale, direct from Petaluma, California, or Chicago, Illinois. (The Chicago brewery opened only recently, in 2014, while the main California location has existed since 1993.) The bottle did not indicate where this particular batch came from, so I'm going to pretend it came from Petaluma in sunny Sonoma County. Lagunitas would be the fifth most popular craft brewery in America right now, but Heineken purchased a 50 percent stake in the company recently to distribute its beers internationally. This means, under the rules of the Brewers' Association, they cannot be considered a "craft brewery" as they are more than 25 percent owned by another, non-craft brewery. This does nothing to discredit the quality of their beers, however. Lagunitas produces not only this excellent IPA, but several unconventional beers, like the high-alcohol pale wheat "Little Sumpin' Sumpin' Ale"; the limited-release espresso-and-milk "Cappuccino Stout"; and of course the barley, wheat, rye and oat malted "Lagunitas Sucks." Today, however, we'll focus on just their bog-standard, normal old Lagunitas IPA. Picked up a six-pack at Old Nelson's Food Market at 31st and Market streets. It was about $15 or so; the place isn't exceptionally cheap or expensive, especially for being so close to campus. Poured into a shaker pint glass, deep amber to light copper in color. The thick, off-white head dissipated fairly slowly despite the high alcohol content. Lagunitas claims the beer is "made with 43 different hops and 65 different malts" (a typical beer has no more than three of either!) and discerning individual flavors is difficult. There is a little citrus, plus a piney aroma towards the back of the palette. A lot of carbonation mellows out the complex malt profile, which becomes more pronounced as the beer warms and flattens. Lagunitas's 43 hops and 65 malts aren't published, but they do mention Centennial and Cascade hops and crystal malt in their YouTube "virtual taste" video, which put it solidly in the West Coast IPA style. Has a clean mouthfeel and overall dry taste, again typical for a West Coast IPA. As much as the flavor is well balanced, it isn't overall as clean as say, a Sierra Nevada IPA. That may be why they aren't as popular: if you're using 65 different malts, the flavor is going to be just a little confused. Despite this, it's an immensely drinkable IPA and is objectively better than its other main West coast competitor. Evidently looking at the book of hop and malt varieties and saying "Yes, we'll use these" worked for Lagunitas. I can't even think of 43 different hops and 65 malts, let alone put them together to work this well. The beer is 6.2 percent alcohol by volume and 51.5 International Bittering Units. It's available nearly anywhere beer is sold in this city. Go out and pick up a six-pack today, you've got nothing to lose.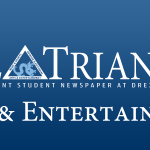 Hopfish's Flying Fish IPA strikes good balance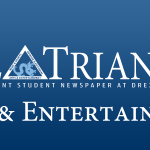 October is here, and with it sweaters, earthy colors, cool breezes, long walks with your significant other to see the fall colors and of course pumpkin spice. Yes, it's time for pumpkin spice lattes, pumpkin spice beers, pumpkin spice candies and pumpkin spice toothpaste.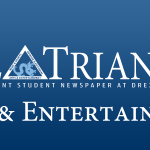 Philly's Yards Brewing Co. offers clean, drinkable brew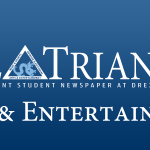 Philadelphia has a thriving beer scene, and is home to numerous local breweries like Victory Brewing Co., Flying Fish Brewery and Yards Brewing Co. For this reason, I usually buy local beers to support the Philadelphia brewing community. One beer in particular directly pays homage to the City of Brotherly Love and has long been a staple in my fridge — Yards' Philadelphia Pale Ale.
Oct. 24, 2014
Pumking dubbed king of seasonally flavored beers
Years ago, by pure happenstance, I managed to stumble upon one of the better beers out there. This one began my love of a brewery known as Southern Tier Brewing Co. They really make what I consider to be the ultimate pumpkin beer. What, another pumpkin beer review? Well, it's the time of the year, and I'd feel despicable if I made you wait another year before I told you who the king of pumpkin beers was. Are you ready for it? You probably read the title of the article, so you know it's Pumking! Photo courtesy: Premier Gourmet "Wow" would be all I could say about this beer, if I wasn't so driven to write a review of it. If I had to use more words, I'd have to say it was remarkable. Before I tell you how fancifully it dances across one's tongue, I'll tell you how I came across the best. A few years ago, my roommates and I would have a weekly beer tasting of sorts, in which I purchased two Mix-A-Six beer packs from a lovely little place called The Foodery. Its walls are covered with beers you can select and purchase individually, and it's got a selection that truly can't be matched. While I'd say it's within walking distance, I'd have to add on that's a good walk. Leap ahead a year and I find out that Mad Greek's does the same thing! Their selection is a little more limited but the fact that their rotation is constantly changing means that going there week to week was worthwhile. One day I ventured in and I'm recommended the Pumking. I wasn't convinced. A group enjoying their meal nearby held up an empty bottle and told me I frankly couldn't go wrong. I asked if I could try and they happily obliged. Fast forward to my friend and I clinking glasses. Mmm, oh my word. You really have to try this. If you're a fan of pumpkin pie, beer or just happiness in general, you have to go out and grab yourself a bottle. "Wait," you might tell yourself. "This costs $8 per bottle! That's a lot!" I'd say that's a valid argument if it weren't for the fact that a bottle of Pumking is twice the size of a regular beer, coming in at 22 ounces, and it's twice as strong as Guinness. Add to that the factor of unparalleled taste and you've got yourself a bargain by anyone's standards. Some of you by now have thrown the paper in the air and rushed so quickly to the nearest Pumking peddler that you'll have popped the top and had your first sip before paper lands on the ground where you once were. For those of you yet unconvinced, let me actually tell you how this stuff tastes. It's the pumpkin pie of beers, it's the beer of pumpkin pies. I truly can't tell you how perfect a fusion this has. As you drink it, you really find yourself not drinking a weak imitation, but genuinely enjoying a perfect liquid recreation. I gave it to my friend, who was impressed … and then he exhaled. I have no idea how they manage to do it. I'm sure I could make a beer taste like pumpkin pie — I've done it with vodka. But at the end, when you breathe out, you get the crust. That graham cracker bready sweet cinnamon bit. To this day, I'm left speechless after each sip. I regret to say it's so good, it may have ruined pumpkin pies for me. I intend to review good beers only in the future, but I reserve the golden 10 out of 10 spot for the truly remarkable one. Even a 9.9 would insult all the love and ingenuity that went into this perfect brew.