Softball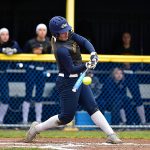 Softball sweeps Towson to get back on winning track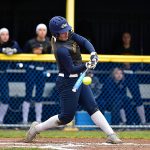 After losing all but one of its last seven games, the Drexel University softball team rebounded this week against Colonial Athletic Association competition, Towson University. They went two for two against Towson in a doubleheader April 21. The two teams were supposed to play the following day, but the game was canceled due to inclement weather.
May. 13, 2016
Softball team finishes season at C of C
The fourth-seeded Drexel University women's lacrosse team fell to number one seed James Madison University Dukes on May 5. The team was defeated at home 12-3 in the first round of the CAA Championships.