Tag: game design
Mar. 17, 2017
Drexel game team qualifies for finals
Sole, a mobile game produced by Drexel University students, recently qualified as one of 150 finalists for the 2016 International Mobile Gaming Awards. The game was one of 3,000 total entries and was up against world-renowned mobile games such as Pokemon Go.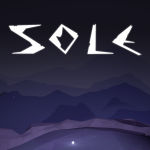 Feb. 26, 2015
Professor teams up with TechGirlz to teach game design
Frank Lee is not unfamiliar with the idea of using games and technology to inspire. As the mastermind behind the massive games of Tetris and Pong played on the Cira Center during Philly Tech Week, he bridged the gap between arts and sciences. His recent work seeks to bridge another, — bringing girls into the tech and gaming industries. Collaborating with local organization TechGirlz, Lee and current Drexel students Gabby Getz and Rachel Stine tested the first of a series of workshops aiming to engage young women in a field that sorely needs them.