Tag: marijuana
May. 1, 2015
Waka Flocka Flame for President
As college students, most of us are eligible to vote. Many of us, however, are not registered, don't care about politics or just don't vote. But what if Waka Flocka Flame was running? According to an article from MSNBC, he said, "I'm very pleased to announce today on 4/20, the best day of the year, I will be running for president." He continued, "The first thing I'm gonna do when I get into office is legalize marijuana." This be enough for him to win, or at least secure the millenial vote. (Waka being only 28 and ineligible for office is not within the scope of this article.).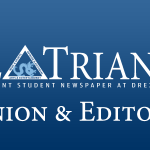 Apr. 4, 2014
Sterling speaks on cannabis law
Eric Sterling, president and co-founder of the Criminal Justice Policy Foundation, came to speak at Drexel Law School March 24 about the complicated and contradictory legislation behind marijuana.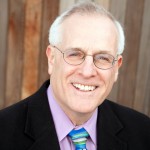 Nov. 16, 2012
Wash. and Colo. legalize marijuana
On Nov. 6, Colorado and Washington became the first states to legalize marijuana across the board for both medical and recreational use without a prescription. It's not decriminalization; it's complete legalization.