Tag: one direction
May. 19, 2017
Harry Styles heading in one direction: top of the charts
Almost two years have elapsed since One Direction went on hiatus. In that time we have seen solo releases from Niall Horan, Louis Tomlinson, former band member Zayn Malik and most recently, Harry Styles. Liam Payne is also working on his solo debut with a single coming May 19.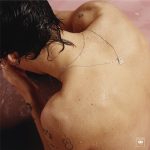 Sep. 20, 2013
1D releases extended cut
Grab your popcorn, everyone — the biggest boy band on the planet now has its own movie! The past three years for One Direction have been an absolute whirlwind. Both of their albums have gone straight to the top of the charts, and their third is currently No. 1 on iTunes despite the fact that it hasn't even been released yet. When people achieve fame this quickly, it's easy to lose sight of the fact that they are still human, but the members of One Direction didn't want this to happen. They had camera crews follow them around during every waking moment for several months on the British leg of their Take Me Home tour. Fans can now get an up-close and personal look at the pop stars' lives and get an idea of who their idols actually are.
Jun. 28, 2013
Philly welcomes One Direction
Philadelphia was taken over on June 25 by high-pitched screams and girls running down the street at top speed. Were they in danger? Of course not! They were just showing their excitement for the boys of One Direction, who stopped at the Wells Fargo Center on their Take Me Home World Tour. In case you didn't already know, the band consists of Niall Horan, Harry Styles, Liam Payne, Zayn Malik and Louis Tomlinson. The five boys were surely ready to put on an amazing concert, but the fans were even more ready. Tickets for the concert went on sale in June 2012, so thousands of fans have been anxiously awaiting this event for an entire year. Several could be seen hiding from the blistering heat as early as 9 a.m. just to ensure they had the perfect viewing spot for when the boys arrived. Several had homemade signs, saying things like "They lost 'The X Factor' but won the world." Fans who had never met each other before were becoming fast friends and bonding over their shared love for the pop band.