Tag: trains
May. 19, 2017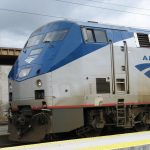 May. 19, 2017
Controlling SEPTA's crowded commute
It can be a cost-efficient means of everyday transportation if you buy a weekly or monthly trailpass, but this railroad has a reputation for being late. It also has a reputation for overcrowding during rush hour while being late ,which makes sense since the train is spending extra time at stations waiting for passengers to exit and board the train.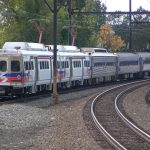 Nov. 27, 2013
Korean unification made impossible by inadequate infrastructure
For decades, the ultimate diplomatic goal of South Korea and North Korea has been reunification. Both countries assume that if they reunify, the economic, social and military strength of the nation as a whole would increase tremendously. Unfortunately, I would argue that the reunification would result in the complete opposite because of the huge economic loss and the extreme social conflict between South Koreans and North Koreans. Thus, I believe it is too late for both Koreas to even attempt reunification. I would like to discuss economic issues first because money is a key aspect of understanding difficulties of reunification.