Articles by Jarett Gross
Aug. 7, 2015
Apple Music debuts to challenege Spotify in streaming industry
Ever since music streaming giants such as Spotify, Pandora and SoundCloud became mainstream around 2010, iTunes haven't got as much love as it used to. Instead of paying for my music or ripping it off YouTube, I have a collection of radio stations that can be played whenever I want. Apple has noticed this trend and their response is Apple Music.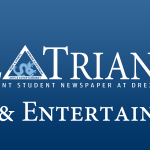 Apr. 24, 2015
Pixar art director Dan Holland talks to animation students
Dan Holland is an art director for Pixar and with Disney's new movie "Inside Out" being released June 19, he's been quite busy. Holland is in charge of designing sets for the movie, much of which takes place in the highly emotional mind of an 11-year-old girl. With the challenge of visualizing the inner workings of the brain, creativity is the name of the game.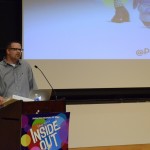 Apr. 17, 2015
Triangle talks to Pittsburgh rock group The Daily Grind
In Pittsburgh, also known as the Steel City , there's no room for slacking off, so Brad Hammer, Matt Majot and Myles Mahoney hustle as the band, the Daily Grind. Hammer and Majot began combining their talents in 2012 with Hammer featured on the guitar and Majot playing the bass. The two men worked together and found a music style that fit them well. They played together for a year and then started getting some gigs as openers before they really began to pick up traction.