Articles by Kyle Howey
Oct. 28, 2016
Nintendo showcases new gaming console 'Nintendo Switch'
Previously kept under the prototypal alias of "the NX" for months following its accidental public leak, the Switch is Nintendo's newest home entertainment system, coming to stores in March 2017. The beloved Japanese consumer electronics and software company showcased its new device last week by releasing a three-minute introductory teaser video on its official website and YouTube.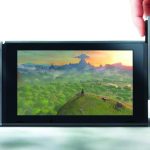 Oct. 21, 2016
Things starting to heat up for HBO thriller 'Westworld'
Things are really starting to ramp up for sci-fi Western thriller "Westworld." If you aren't yet caught up on the series' first three episodes, you're missing out on what's very quickly becoming a sensational start to an otherwise dark and mysteriously twisted amusement park adventure.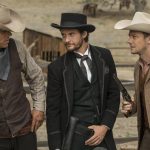 Oct. 17, 2016
Fiery mishap leads to Samsung phone recall
After the Oct. 5 incident of the latest Galaxy Note 7 smartphone reportedly catching fire aboard a Southwest Airlines flight, forcing the crew to cancel its morning departure to Baltimore, Samsung has ordered a worldwide recall of more than 2.5 million of the potentially harmful mobile devices.