Articles by Rebecca John
Sep. 15, 2017
It's okay to change majors
I applied to Drexel University as a biology major. Once I was accepted to Drexel, I decided that perhaps mechanical engineering would be the major for me. What did I know? Despite all that time trying to get into college, I never stopped to think about what I would want to do once I actually there. In high school, I excelled in the classroom in most areas, but which would I turn into a career? Like the millions across the globe applying to college, I was asked to decide the trajectory of my entire professional and academic career by checking a box on the Common Application. By the spring of my freshman year, I had endured two terms and 40 credits of the engineering sequence and realized that I hated it. Engineering wasn't exactly how I had imagined it, and why would it have been? I loved my AP Physics and Calculus classes in high school, but beyond that, I had no exposure to the engineering profession.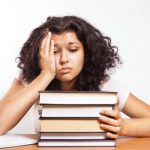 Aug. 11, 2017
Policy changes in 140 characters or less
Is President Trump's use of Twitter to announce significant policy changes a move towards transparency or a distraction from the what's really happening in Washington?