Articles by Sean Simmons
May. 12, 2017
Schumer comedy 'Snatched' is funny, albeit forgettable
Amy Schumer takes to the big screen again in the new movie "Snatched" directed by Jonathan Levine. Dropping the rom-com aspects of her last film "Trainwreck," she takes on a mother-daughter action comedy. Her mother is played by Hollywood legend Goldie Hawn —  this is her first film in 15 years.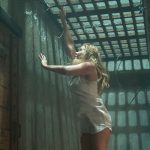 Mar. 10, 2017
Peele projects race relations onto big screen in 'Get Out'
Unless you have been living under a rock for the last few weeks, you have heard about the movie "Get Out." From director Jordan Peele (of "Key and Peele" fame), this self-proclaimed "social thriller" showcases a much darker side of Peele that was never present in his comedy-skit show.