Articles by
Jan. 12, 2018
Improve the way you study
After a whole new quarter of self-realization and a journey through unimaginable experiences, winter has finally come! What that means is that we Dragons have a whole new set of classes ahead of us. Let's admit, a good number of us freshmen learned in the past 12 weeks that high school never taught us how to "study," and college asks for those study skills in an unforgiving manner. As someone who took and aced a range of international and national exams in high school, as well as survived the first quarter at a fast-paced university, I will share some of the strategies and tips I use when studying.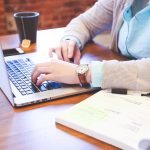 Dec. 8, 2017
Phorming your Philly phamily
It was not too long ago when almost every staff member and current student of Drexel University repeatedly told us college newbies how fast the quarter will go by. That was during Welcome Week, and now we're all about to take finals!