Beer Reviews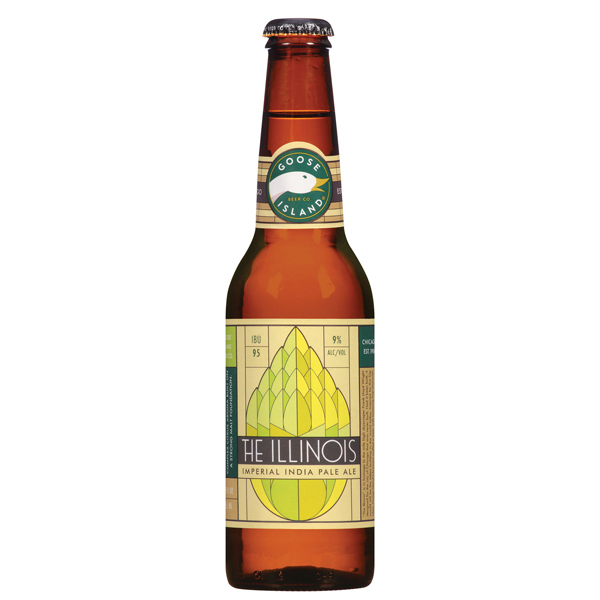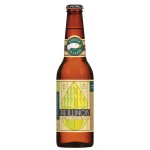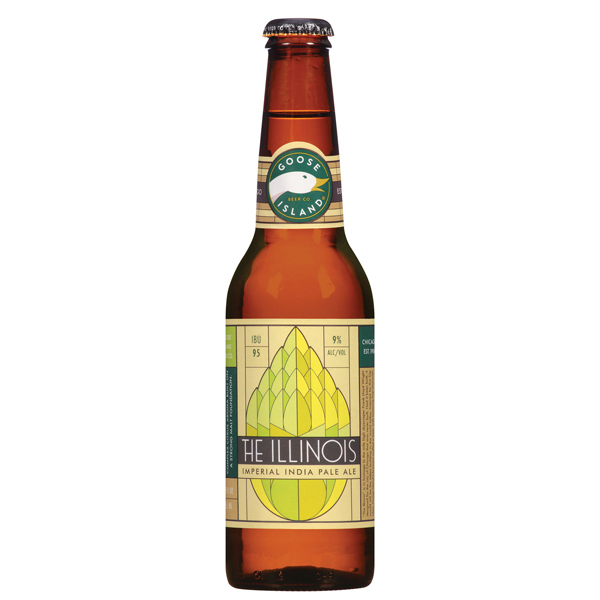 New IPA 'The Illinois' pays homage to architect Frank Lloyd Wright
Architecture, I think, isn't one of those subjects you really get into when you're drinking. Unless you're an architect, in which case it is actually the only subject you get into when drinking because, you slur, "itsh related to everysthing we do," and then go on about how much you admire the bar's "fenestwashun, itsh very romanesch"; which is possibly the worst combination of words to say while drunk, in terms of volume of expelled phlegm.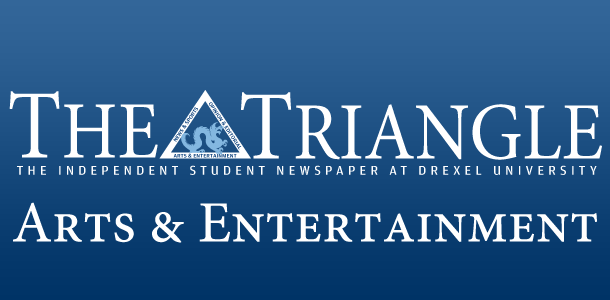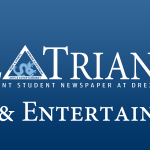 Popular craft brewery Lagunitas offers solid IPA
In Philadelphia, we frequently bemoan antiquated liquor laws which force separate points of sale for beer, wine and liquor. Beer cannot be sold in grocery stores without some questionable interpretation of existing laws, and restaurants cannot give you more than two six-packs at once. (It is still perfectly legal to leave the store and immediately come back and purchase two more, however.) Cases can only be purchased at beer distributors, and so on. Despite this, Philadelphia has the best beer selection in the country. Why is this? Apart from our 14 craft breweries within city limits and 35-ish within a hundred-mile radius, we're close enough to the coast that importation isn't cost-prohibitive. Shipping costs over the Rocky Mountains usually prohibit East coast breweries from marketing out west (good luck ordering a Yuengling Lager in San Francisco, for instance), but West coast breweries can't afford to ignore the market back east. As such,¬¬ we get their beers as well. With that in mind, today I'm going to eschew the usual local beer review and instead go for the Lagunitas India Pale Ale, direct from Petaluma, California, or Chicago, Illinois. (The Chicago brewery opened only recently, in 2014, while the main California location has existed since 1993.) The bottle did not indicate where this particular batch came from, so I'm going to pretend it came from Petaluma in sunny Sonoma County. Lagunitas would be the fifth most popular craft brewery in America right now, but Heineken purchased a 50 percent stake in the company recently to distribute its beers internationally. This means, under the rules of the Brewers' Association, they cannot be considered a "craft brewery" as they are more than 25 percent owned by another, non-craft brewery. This does nothing to discredit the quality of their beers, however. Lagunitas produces not only this excellent IPA, but several unconventional beers, like the high-alcohol pale wheat "Little Sumpin' Sumpin' Ale"; the limited-release espresso-and-milk "Cappuccino Stout"; and of course the barley, wheat, rye and oat malted "Lagunitas Sucks." Today, however, we'll focus on just their bog-standard, normal old Lagunitas IPA. Picked up a six-pack at Old Nelson's Food Market at 31st and Market streets. It was about $15 or so; the place isn't exceptionally cheap or expensive, especially for being so close to campus. Poured into a shaker pint glass, deep amber to light copper in color. The thick, off-white head dissipated fairly slowly despite the high alcohol content. Lagunitas claims the beer is "made with 43 different hops and 65 different malts" (a typical beer has no more than three of either!) and discerning individual flavors is difficult. There is a little citrus, plus a piney aroma towards the back of the palette. A lot of carbonation mellows out the complex malt profile, which becomes more pronounced as the beer warms and flattens. Lagunitas's 43 hops and 65 malts aren't published, but they do mention Centennial and Cascade hops and crystal malt in their YouTube "virtual taste" video, which put it solidly in the West Coast IPA style. Has a clean mouthfeel and overall dry taste, again typical for a West Coast IPA. As much as the flavor is well balanced, it isn't overall as clean as say, a Sierra Nevada IPA. That may be why they aren't as popular: if you're using 65 different malts, the flavor is going to be just a little confused. Despite this, it's an immensely drinkable IPA and is objectively better than its other main West coast competitor. Evidently looking at the book of hop and malt varieties and saying "Yes, we'll use these" worked for Lagunitas. I can't even think of 43 different hops and 65 malts, let alone put them together to work this well. The beer is 6.2 percent alcohol by volume and 51.5 International Bittering Units. It's available nearly anywhere beer is sold in this city. Go out and pick up a six-pack today, you've got nothing to lose.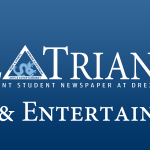 Hopfish's Flying Fish IPA strikes good balance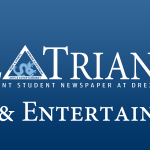 October is here, and with it sweaters, earthy colors, cool breezes, long walks with your significant other to see the fall colors and of course pumpkin spice. Yes, it's time for pumpkin spice lattes, pumpkin spice beers, pumpkin spice candies and pumpkin spice toothpaste.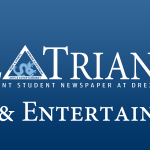 Philly's Yards Brewing Co. offers clean, drinkable brew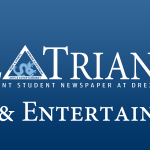 Philadelphia has a thriving beer scene, and is home to numerous local breweries like Victory Brewing Co., Flying Fish Brewery and Yards Brewing Co. For this reason, I usually buy local beers to support the Philadelphia brewing community. One beer in particular directly pays homage to the City of Brotherly Love and has long been a staple in my fridge — Yards' Philadelphia Pale Ale.
Feb. 5, 2015
Sly Fox Pikeland Pils provides a crisp, clean tasting pilsner
I go to University City Beverage about once a week, and my routine is about the same every time. I look around for five minutes for a new craft beer to try, realize the selection is identical to what it was last week, then buy what I was going there for all along anyway — 24 cans of Yuengling Lager.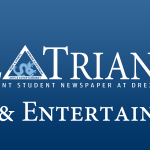 Jan. 30, 2015
Southern Tier's 2X Rye offers dark notes
This week, I was treated to a wonderful experience. When I g­­­­­o to­­ buy a case of beer, I usually lean towards a sampler pack from a certain brewery. This way I can try more than one of a certain kind of beer, but still get variety. I was walking around in Township Line Beer & Cigar, my local one-stop shop for manly vices, when I ran into something unusual. Sure, they had samples that breweries put together and ship out, but the people there also make up their own samples. They were really creative, because I ran into their "Dark Beer Collection." Dark beers are my favorite kind, and they had assembled 12 different kinds.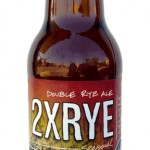 Jan. 9, 2015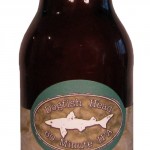 Nov. 21, 2014
Sweet Baby Jesus and Blah Blah Blah beers offer signature notes
I wouldn't expect a place called Miller's to serve a wide array of beers. Honestly, when I saw the restaurant, I assumed that Miller beer was branching out and came out with a restaurant where they only sold Miller in its various forms, from Lite to High Life. On the contrary, it's a wonderful sports-bar restaurant with good food, great layout and truly remarkable service. When I say its service is remarkable, I mean that it was good enough for me to actually take notice how friendly and attentive the staff was.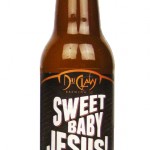 Nov. 14, 2014
Dogfish Head Sixty-One offers unique flavor profile
The Dogfish Head Sixty-One graciously walks the not-so-fine line between wine and beer. In fact, its first iteration was just beer with a bit of wine poured in. If you ask anybody who knows their beer (or wine), they'll tell you that this is not acceptable under any circumstances. However, the geniuses at Dogfish Head Brewery have pulled it off.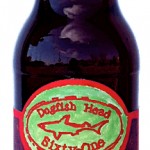 Oct. 31, 2014
Victory Festbier offers lax feel with subtle flavoring
What would October be without Oktoberfest, a time of year where all people do is drink beer? That sure is all there is to that tradition, it seems. Actually, don't be silly — of course there's more to it than that. While I doubt it would be difficult to imagine Germany coming up with a holiday solely dedicated to beer, there's a little more history in it. It originated hundreds of years ago, as a marriage celebration for Prince Ludwig and Therese of Saxe-Hildburghausen. Wow, what a mouthful! Things have evolved from that mouthful to a celebration of mouths full of beer, sausage and other yummy treats.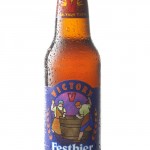 Oct. 24, 2014
Pumking dubbed king of seasonally flavored beers
Years ago, by pure happenstance, I managed to stumble upon one of the better beers out there. This one began my love of a brewery known as Southern Tier Brewing Co. They really make what I consider to be the ultimate pumpkin beer. What, another pumpkin beer review? Well, it's the time of the year, and I'd feel despicable if I made you wait another year before I told you who the king of pumpkin beers was. Are you ready for it? You probably read the title of the article, so you know it's Pumking! Photo courtesy: Premier Gourmet "Wow" would be all I could say about this beer, if I wasn't so driven to write a review of it. If I had to use more words, I'd have to say it was remarkable. Before I tell you how fancifully it dances across one's tongue, I'll tell you how I came across the best. A few years ago, my roommates and I would have a weekly beer tasting of sorts, in which I purchased two Mix-A-Six beer packs from a lovely little place called The Foodery. Its walls are covered with beers you can select and purchase individually, and it's got a selection that truly can't be matched. While I'd say it's within walking distance, I'd have to add on that's a good walk. Leap ahead a year and I find out that Mad Greek's does the same thing! Their selection is a little more limited but the fact that their rotation is constantly changing means that going there week to week was worthwhile. One day I ventured in and I'm recommended the Pumking. I wasn't convinced. A group enjoying their meal nearby held up an empty bottle and told me I frankly couldn't go wrong. I asked if I could try and they happily obliged. Fast forward to my friend and I clinking glasses. Mmm, oh my word. You really have to try this. If you're a fan of pumpkin pie, beer or just happiness in general, you have to go out and grab yourself a bottle. "Wait," you might tell yourself. "This costs $8 per bottle! That's a lot!" I'd say that's a valid argument if it weren't for the fact that a bottle of Pumking is twice the size of a regular beer, coming in at 22 ounces, and it's twice as strong as Guinness. Add to that the factor of unparalleled taste and you've got yourself a bargain by anyone's standards. Some of you by now have thrown the paper in the air and rushed so quickly to the nearest Pumking peddler that you'll have popped the top and had your first sip before paper lands on the ground where you once were. For those of you yet unconvinced, let me actually tell you how this stuff tastes. It's the pumpkin pie of beers, it's the beer of pumpkin pies. I truly can't tell you how perfect a fusion this has. As you drink it, you really find yourself not drinking a weak imitation, but genuinely enjoying a perfect liquid recreation. I gave it to my friend, who was impressed … and then he exhaled. I have no idea how they manage to do it. I'm sure I could make a beer taste like pumpkin pie — I've done it with vodka. But at the end, when you breathe out, you get the crust. That graham cracker bready sweet cinnamon bit. To this day, I'm left speechless after each sip. I regret to say it's so good, it may have ruined pumpkin pies for me. I intend to review good beers only in the future, but I reserve the golden 10 out of 10 spot for the truly remarkable one. Even a 9.9 would insult all the love and ingenuity that went into this perfect brew.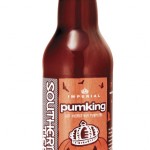 Oct. 3, 2014
Founders Centennial IPA appeals to avant-garde tastes
So, your friends call you a hipster because you like your beer hoppy and with an extra few percent ABV. Don't worry — there are many of us who enjoy a fine India pale ale and must endure the taunting of non-IPA drinkers. I'm here to tell you that it's okay, and I'd like to invite you to drown your sorrows in a delicious Founders Centennial IPA. This beer has a unique flavor, yet retains the essential bitterness of an IPA. After your first, this will be your go-to when you don't know what to buy at the beer distributor. The history of the brewery is necessary to fully appreciate this beer. Founders Brewing Co. creators Mike Stevens and Dave Engbers started their brewery without proper direction, and almost went out of business soon after opening. Then they decided to make "complex, in-your-face ales, with huge aromatics, bigger body, and tons of flavor," as told by their website. Founders prides itself on being "crafted for a chosen few, a small cadre of renegades and rebels who enjoy a beer that pushes the limits of what is commonly accepted as taste." Here, my fellow IPA drinkers, is a brewery that understands us, and furthermore, communicates it in classic brewery style (see the edges of a Lagunitas Brewing Co. label if you don't know what I'm talking about). Now, understanding the magnificent brewery that is Founders of Grand Rapids, Michigan, we can explore the Centennial IPA. While this beer would best be served in a tulip glass, I was prepared only with a pint glass. Nevertheless, the beer poured a beautiful golden amber with an off-white head that would retain for the duration of the drink. If you judge your beers by their attractiveness, consider this one Marilyn Monroe. As the Founding partners wished, the strong aromas hit you as soon as the glass fills. Earthy, citrusy, and floral are just a few of many words that could describe the sweet smell of this ale. You'll just have to buy one to experience the rest. Upon my first sip, I was delighted that the hops, though certainly present, were balanced by the malt and aromatics, as opposed to many IPAs that seem to only accentuate the bitterness of the hops. A hint of pine can be detected which adds to the earthy character of the ale. If I were some kind of punk, I might not include mouthfeel in this review. However, I am no kind of punk, and this beer has fantastic mouthfeel. As I finished my sip, I noticed that the bite is nothing compared to the average IPA — this one goes down smoothly (but be careful, it's still 7.2 percent). On that note, I feel that I should mention that the second one was better than the first. I assume that the third would be better than the second, and so on, but I'll go ahead and stop there. I'll end this review with a message: take pride in your IPA. Don't be "The Most Interesting Man in the World" (you're not), be one of the chosen few. Grab yourself a Centennial IPA and bask in the glory of your avant-garde taste in beer.
Sep. 26, 2014
Unique pink beer raises awareness for cancer
If you know me, you know I hate intentional bar hops. I think the idea of deciding to stay at a bar for one drink and then leaving for no reason, even if you're perfectly happy and maybe have a nice seat by the window, is silly. Organic bar hopping, on the other hand, is OK in my book — and no, I don't mean going to bars that serve organic beer or anything. (Do those exist?) What I mean is going to get a drink and then feeling satisfied, and then leaving — but then passing by somewhere you like and deciding to go in because you really love it there and they have great beer, too.
Sep. 19, 2014
Franziskaner Weissbier: simple, robust, delicious
Spaten-Franziskaner-Brau is a brewery in Munich that dates back to 1397. It's just under four centuries shy of being the oldest operating commercial brewery in the world; that title goes to fellow Bavarian brewery Weihenstephan Abbey of Freising, Germany, which opened up shop in 1040.
Aug. 20, 2014
Abita Brewing Co. offers alternative to Newcastle
New Orleans is typically framed as a city of massive inequality, inadequate natural disaster preparedness, deep-seated institutional racism, obesity and low property values. Generally, a lot of people think it shouldn't exist. "Why build a city below sea level?" they ask. "A single hurricane could undo all our progress in days," they say, along with, "FEMA death trailers killed millions! Wake up sheeple and Google Ron Paul 2016!"
Jul. 25, 2014
Weyerbacher Brewing Co. makes a hearty barleywine
The most recent trend in craft brewing is the so-called "session" beer. These are beers you can kick back four or five of in an evening and not even feel it. Trendy breweries across the country are turning out 3.4 percent ABV ordinary bitters, 3.8 percent Berliner weisses, 2.4 percent traditional saisons, and 3.7 percent Irish dry stouts.
Jul. 11, 2014
Flying Fish Brewing's Exit 4 is a beer of contradictions
It was a dull summer weekend. The living room was unbelievably hot, the roof deck scalded your feet the moment you set foot on it and the daytime television was best left unmentioned. My roommates and I went for our standby channel-of-last-resort, Tango Traffic Philadelphia, to watch the seven-hour Oslo-Bergen railway YouTube video. Then my roommate, Mel, asked, "You want to go to Delaware?" The rest is history.
Jun. 6, 2014
Allentown Brew Works offers velvety smooth ale
With names like Steelworker's Oatmeal Stout, Pawnshop Porter and Blueberry Belch, Allentown Brew Works seems to have a penchant for run down, post-industrial small town imagery. But that's not to say their beer is no good. In fact, the ones I've tried are pretty tasty. The brewery was also the first to snag the name "Hop'solutely" for their triple IPA. With most hop-related puns already trademarked, that is quite an accomplishment. I'm still holding on to "Sheer Hoppenstance" for when I start my own brewery. Don't steal it!