Cooking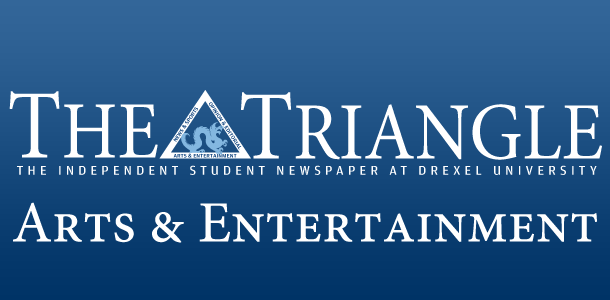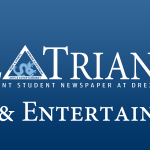 Drexel plays host to the second annual Philly Chef Conference
Big names and up-and-comers in the Philadelphia culinary scene gathered in Mitchell Auditorium Jan. 11 for the beginning of the second annual Philly Chef Conference. Hosted by Drexel University's Center for Hospitality and Sport Management, the conference offered discussions and workshops that exemplified the cooperative and civic nature of the city's culinary community.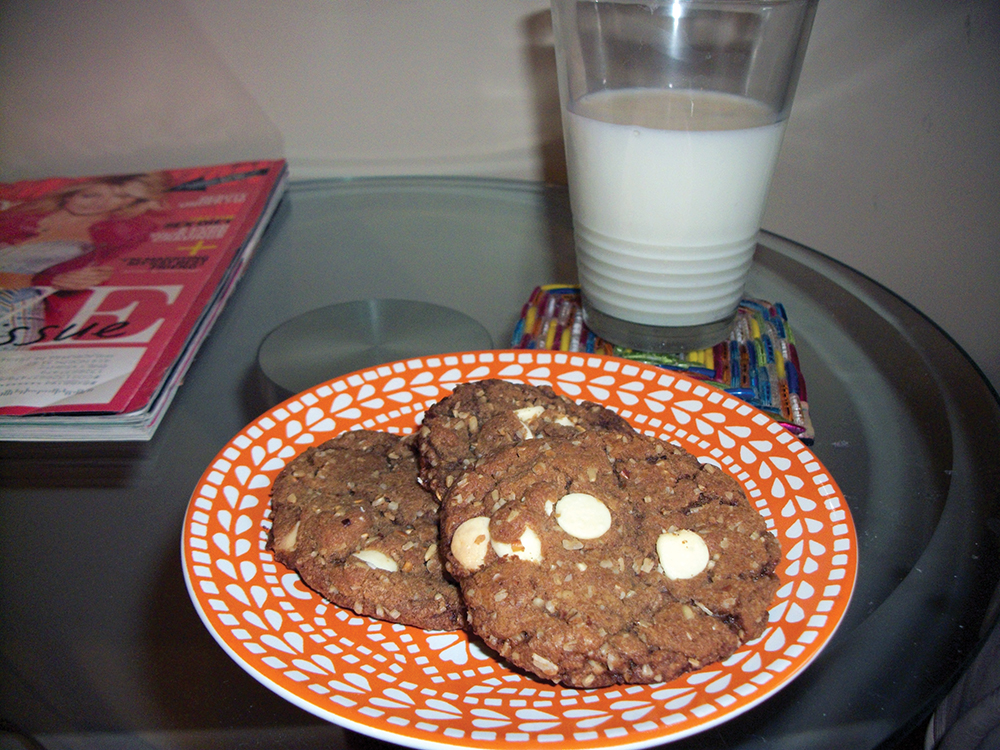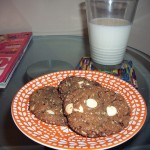 ForkU
The winter baking bug has bitten me. The chronic condition has affected me every year since middle school, when it's too cold to stay outside all day but a fun activity must still be found.  Yes, there is nothing like a hot chocolate after sledding, skiing or snowboarding, but add a treat to that mix to make it even better!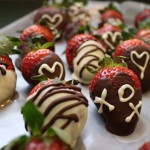 ForkU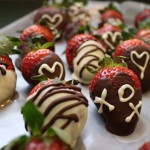 It's big-little season in the Panhellenic world! If you don't know what that is, or if it hasn't taken over your social media news feeds, I'll tell you. When you join a sorority, you get paired with an older "sister" who is a mentor, a friend, and is there to help you adjust to the sorority and college life. For a week, or in my sorority's case two weeks, the "littles" have no idea who their "bigs" are. During this time, the bigs spoil their littles, showering them with gifts, crafts and surprises.
Oct. 18, 2013
ForkU
Changing leaves; football; apples; and the fresh, crisp air are clear indicators that fall is here. But in autumn, pumpkins take the cake, cookies, lattes and so much more. I'm usually one to turn down trends, but the pumpkin-fad train is something I'll gladly ride.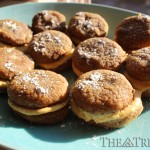 Oct. 4, 2013
ForkU
At Drexel, lunch trucks seem to dominate the campus. We have a myriad of gourmet trucks near Buckley Field, and the typical "grease trucks" spread out throughout campus. What college student doesn't like to revert to quick, convenient and cheap food?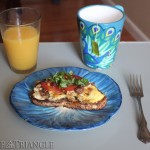 Aug. 23, 2013
Fork U
As the sisterhood chair of Delta Phi Epsilon, I plan fun events for our sisters. This past weekend I planned a potluck picnic at Kelly Drive. It seemed like the quintessential outdoor weekend activity, perfect for the end of the summer. The perfection was dampened when Mother Nature got in the way and decided to rain on our parade. The overcast skies and drizzle called for a quick change of plans and led to an impromptu potluck movie day instead! Some snuggling on the couches, pausing of the movie for quick conversations, and good food was a relaxing way to spend a cloudy Sunday.
Jun. 28, 2013
Fork U
Peel the onion and thinly chop lengthwise. The smaller you slice it, the quicker it will cook! Heat the oil in the pan at a moderately high setting. Add the onions, cherry tomatoes and sugar. Halfway through the cooking process, add the balsamic vinegar. Cook until brown. The longer you cook the onions, the more of a caramelized taste you'll get.
Jun. 7, 2013
Fork U
Unless I have a specific recipe or category of food in mind to cook, I'll just buy a bunch of random things that appeal to me when I go grocery shopping. The produce might just look, smell or feel perfect to eat. The sauces might just sound interesting to taste. Sometimes I'm guilty of judging a book by its cover and buying food items based on their packaging.
May. 17, 2013
Fork U
Some people are content with the typical toast and butter. I am definitely not one of those people. Adding an assortment of your favorite ingredients can transform an ordinary piece of toast into a gourmet dish. 
May. 10, 2013
Fork U
Now that I'm on co-op, I've joined the majority of corporate America in having a daily routine. With my new schedule, I've had a lot more time to devote to hanging out with friends, working out and cooking. I've also had the chance to try new things, including Bikram yoga. Bikram yoga is basically yoga in a sauna or steam room — not kidding; it's in a 105-degree room set at 45 percent humidity. It can be unbearable at times, but you feel a great sense of accomplishment the minute you get out of those doors, and overall you feel amazing. Sometimes after I go for a run, all I want is a nice plate of fries, but without fail, every time I do Bikram yoga I crave healthy food.
May. 3, 2013
Fork U
I like Asian food and culture, including bubble tea, pineapple buns and sushi, so naturally I love Chinatown. I'm from New York, so comparatively speaking, Philly's Chinatown is considerably smaller than New York's and not conveniently next to a Little Italy. However, what it lacks in size, it makes up for in quality. Philadelphia Chinatown is authentic, lively and filled with amazing restaurants. Situated only a couple blocks from Reading Terminal Market and the Pennsylvania Convention Center, the location of this Chinatown is seemingly perfect. 
Apr. 26, 2013
Fork U
Some people get excited when they buy new clothes. Some like new electronics, books, running shoes, etc. Don't get me wrong; I enjoy getting all those things, but I really get excited about new kitchen supplies. That being said, I finally bought myself a slow cooker! Slow cookers are electronic pots that run at a relatively low temperature for an extended period of time. The beauty of a slow cooker is that it barely requires any work. Not to sound corny, but you can literally set it and forget it. 
Apr. 19, 2013
Fork U
There are some words that I'll probably never say correctly. Either they're too hard to pronounce, or more often, I have said the word incorrectly my entire life to the point where it's ingrained in my mind. Sometimes friends will point out that I'm not saying the word right, and I just won't believe them. It has taken multiple searches on YouTube for pronunciations in order to end multiple disputes about words I still can't say correctly. 
Apr. 12, 2013
Fork U
It's beginning to feel a lot like spring. For me, that means lots of walks around Philadelphia exploring the shops, the culture, and most importantly, the food. 
Apr. 5, 2013
Fork U
As I walk down the aisles of the grocery store, the variety of sauces, spices and produce inspires me. I sometimes walk in with a specific meal in mind, but I usually end up with completely different ingredients in my cart. 
Mar. 15, 2013
Fork U
Now I know spring break is quickly approaching, so many of you are catching up on your perfect beach bods, but you should definitely treat yourself to one of these. This recipe is an easy way to become the favorite chef at a party. From experience, I can promise that you'll hear the whispers of "who made this?" talking about your dessert!
Mar. 8, 2013
Fork U
Do you find that your eyes are drawn to a specific appetizer on a menu every time you eat at that restaurant? If no one you're with wants it as an appetizer, do you order it as your own dinner? For me, that dish is Thai chicken lettuce wraps. They're healthy, light and extremely flavorful. The Cheesecake Factory and P.F. Chang's serve my favorite lettuce wraps, and I highly recommend them!