Features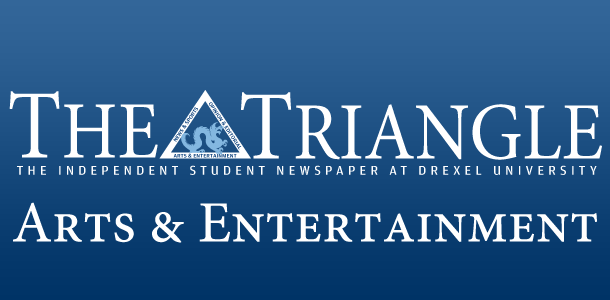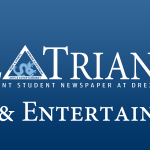 Five fun things to do if you're single on Valentine's Day
Valentine's Day has always been a holiday that people have either hated or loved. When you are single on Valentine's Day, it can be a bit overwhelming to see all the love around you. Here are five things you can do in the month of February to keep yourself from going crazy and binging on chocolate and ice-cream: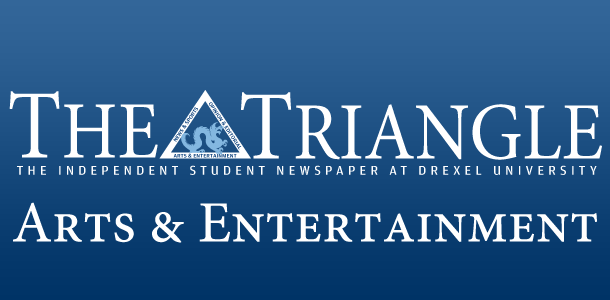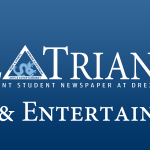 Drexel Football team scores touchdown with latest show
The Drexel Football Comedy Improv Team performed their winter show Jan. 29 at 8:00 p.m. Although the show typically follows a fixed format, the team decided to change things up for this show. The Drexel Football team's version of "Whose Line is it Anyway?" was the theme for this show, titled "Choose Your Own Adventure," which created an environment that was based entirely on audience participation. The Football Team gave audience members a chance to shout out words and invited them to come on stage to help inspire skits and participate in games.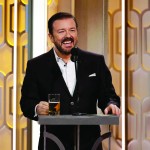 Gervais back as host at Globes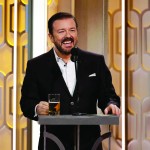 The 2016 Golden Globes were packed full of the pageantry, esteem and Oscar hopefuls that has come to be expected of the show that marks the start of the film awards season. On board to help tone down the formality of it all was now four-time Golden Globe host Ricky Gervais. Gervais led the show back-to-back-to-back from 2010 to 2012, and returned to the Beverly Hills Hotel after a four-year-break Jan. 10.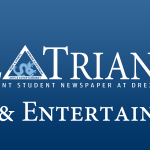 Night of the Arts spotlights Drexel students' work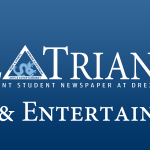 With the help of the Drexel Alumni Association the Entertainment and Arts Society hosted Night of the Arts Nov. 20 in the URBN Center Annex. The event was designed to be a way for students to network with each other and alumni through a celebration and showcase of the many different forms of art that Drexel students, including majors outside of The Westphal College of Media Arts and Design, have created.
Nov. 20, 2015
Drexel professor Fred Siegel wows in one man show "Man of Mystery"
Fred Siegel is a Professor of English at Drexel and Assistant Director of the First-Year Writing Program. But his professional pursuits do not come in the way of his vocational ones. He is an actor, a comedian, a magician and a writer. He translates his mastery over these fields into his one-man-show called "Man of Mystery."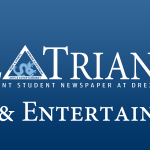 Nov. 13, 2015
The Triangle interviews up and coming artist Tory Lanez
Toronto native Tory Lanez came to Drexel University Nov. 5 to speak in front of a very intimate crowd and discuss his life and career in the music industry. Lanez has worked with artists such as Justin Bieber, Meek Mill and YG over the span of his five-year career but you would never know that from his humble and laid-back demeanor.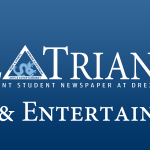 Oct. 30, 2015
Student Austin Dean makes music part of everyday life
Among the brimming population of students here at Drexel University—over 26,000 as of 2014—a few spend their days, outside of classes of course, practicing art for myriad reasons. To possibly become a professional musician, to relieve stress after studying and going to classes, to entertain for the sake of humanity; whatever the reason, Drexel musical talents are beyond the likes of Chiddy Bang.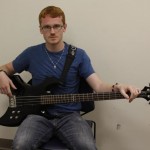 Oct. 16, 2015
Student musician Alan Deng dreams of turning pro as DJ
Among the brimming population of students here at Drexel University—over 26,000 as of 2014—a few spend their days, outside of classes of course, practicing art for myriad reasons. To possibly become a professional musician, to relieve stress after studying and going to classes, to entertain for the sake of humanity; whatever the reason, there exist Drexel musical talents that are beyond the likes of Chiddy Bang.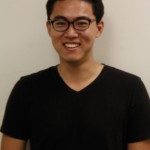 Apr. 24, 2015
Pixar art director Dan Holland talks to animation students
Dan Holland is an art director for Pixar and with Disney's new movie "Inside Out" being released June 19, he's been quite busy. Holland is in charge of designing sets for the movie, much of which takes place in the highly emotional mind of an 11-year-old girl. With the challenge of visualizing the inner workings of the brain, creativity is the name of the game.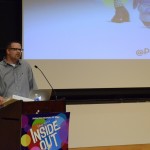 Apr. 24, 2015
Podcast Corner: 'This American Life'
Dear Drexel Community, the time has well come for us to salute and celebrate the world of podcasts. Welcome! This column will serve as a podcast review. What podcasts are you listening to? How do you feel about podcasts? Do you have a podcast that you would like to be reviewed? Let us know your favorites and make your suggestions by emailing
[email protected]
We look forward to hearing from you!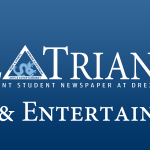 Apr. 2, 2015
Jimmy Tatro talks with Triangle before Trocadero comedy show
Jimmy Tatro is the creator of the popular YouTube channel "LifeAccordingToJimmy," which has approximately 2.2 million subscribers. Tatro writes, produces and directs each of his sketches and has recently starred in the film "22 Jump Street." Tatro talked with The Triangle to promote his upcoming stand-up comedy tour.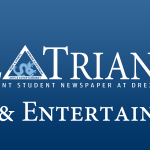 Feb. 20, 2015
Reading Terminal: 'Wreckage'
"My only hope is that even if I have nightmares, they'll be better than my reality," David Hall thinks as he faces the fact that he is stranded on a deserted island somewhere in the South Pacific. "Wreckage" by Emily Bleeker tells the story of Lillian Linden and her mother-in-law winning a trip to the South Pacific, but what was supposed to be a relaxing getaway turns into their worst nightmare. After the first week of their trip, the pair boards the company's small private plane with Kent, the pilot, Theresa, the flight attendant and David, the company's public relations man. As the flight takes off, Lillian overhears David fighting on the phone with his wife and she can't help but move seats to see if he needs a person to talk to. The two hit it off right as the plane soars through the sky, but an unexpected turbulence from an engine failure causes the plane to plummet to the ground. Bleeker describes a grueling crash and heart-wrenching scenes of death and destruction as the plane lands in the middle of the ocean.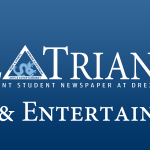 Feb. 6, 2015
Snickers spot among most noteworthy Superbowl commercials
The name of this list is "The Most Noteworthy Superbowl Commercials" because the advertisements below are not all the best, but I do feel that these stood out. I could rank the worst, the funniest, or the ones that pulled your heartstrings the most as that seemed to be the theme for this year. But I'd rather point out the commercials that faired the best in terms of creativity, execution and impact.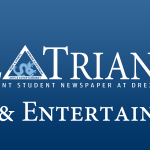 Jan. 30, 2015
Amazon Rising: New content strategy challenges Netflix's digital media throne
"Amazon Prime is now a threat to Netflix," declared Jeffrey Cole, director of the University of Southern California's Center for the Digital Future. So move over Netflix. Amazon — yes, the online retail giant — is creating original streaming content too, and has just won a Golden Globe for it, the first streaming service to do so. Netflix has established itself as a household name for not only carrying classic film and television favorites, but for producing original, critically acclaimed television shows like "House of Cards" and "Orange is the New Black." Amazon, however, just earned its first Golden Globe for best television series, musical or comedy for "Transparent." Huh? Yeah, I've never heard of it either. The hardware is merely ceremonious for Amazon, though. Its sights are set on the future, and ambition is in its eyes.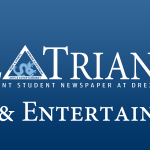 Jan. 22, 2015
Reading Terminal: "Everything Burns"
"The scream is louder than the fire and pierces his flesh and bone like a sharp knife. The scream belongs to his mother," Vincent Zandri wrote in the introduction of "Everything Burns," his latest novel, to be released Feb. 1. The chilling psychological thriller begins with a detailed and realistic house fire that the main character, Reece, and his family are trapped in. Immediately, the reader is placed in the position of 10-year-old Reece, listening to the sheer horror of his mother being engulfed by flames. Although his father saves him from the fire, he is unable to reach Reece's other two brothers. They stand together on the front lawn watching the house with their family inside burn to the ground. The heart-breaking and gut-wrenching novel reveals that Reece's mother caused the fire by smoking in bed. "She didn't mean to start it … but now she's killed them all," Reece's father cries out as the two watch the flames lick up the remnants of the house. The tone of the novel is set in the first six pages: despair, heartbreak and the obsession to fight fire with fire.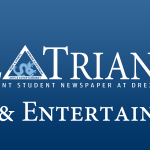 Jan. 16, 2015
Celebrity musicians stirring up Twitter trouble, but for what?
The fact that I have to write this is nauseating. Cyber bullying or cyber beefing is all too common in the world of hip-hop. Twitter's conversational format and ability to say many offensive things in 140 characters or less has unleashed a land abundant with Internet buffoonery.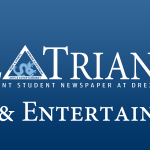 Jan. 16, 2015
Founder of Sketchy Dragons discusses group's influences
"Sketchy Dragons" has only been around the block for three years, but during that time, it has managed to attract a loyal viewership. Founded in 2012, "Sketchy Dragons" is Drexel University's film and video sketch comedy show comprising over 30 Drexel film and video majors with varying degrees of involvement. Each show is based on three topics, which are mashed together in the show's "Sketchy Finale" skit. The storylines range from short, comedic vignettes like "Operation: Flirting," to longer segments like "Superheroes Dancing Reactions." The group is exemplary of the limitless talent at Drexel.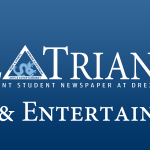 Jan. 9, 2015
Two Drexel students launch party-hosting iOS app, Kegg
It is not just hearsay when people state that Drexel University's party scene is as dreary and dull as Death Valley. Finding things to do or places to go to can be a gargantuan challenge during the weekends. It's either that people on campus genuinely prefer holing up in their rooms to speed through their Netflix queue, or it's a matter of communication failure. Two Drexel pre-junior students are setting out to prove that the latter is the case having introduced a new mobile app named Kegg.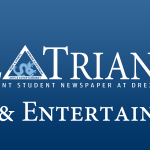 Oct. 24, 2014
Rankin Scholar Don Colley hosts 'sketch-a-thon'
The first time I set my eyes on Don Colley, he struck me as eccentric. It was around 2 p.m., and the URBN Center was surrounded with an air of lunchtime lethargy. I navigated through the labyrinthine stairs and convoluted corridors of the building to find myself in a classroom that appeared starkly different than the building it is housed in. Half a dozen pairs of eyes closely followed a man in the center of a circlet as he spoke, jumping from one subject to another. "They'll take you to dinners, give you gift cards, show you around places … but don't be fooled! They are not your friends. This is business," he declaimed, referring to dealers and business in the art community. He went on, elucidating his captivated audience about war artists like Richard Johnson and Walter H. Chapman, while displaying his sketched portrait of the latter. "I don't have a problem with conceptual and digital work … but what is important is the engagement of hands," he quipped while flexing his lithe fingers, already hinting that he is quite "old-school" when it comes to art. For the next 15 minutes or so, Colley stood there, his audience enchanted by this man who was solemn but funny, quiet and loquacious, and every bit of eccentric. Photo courtesy: Don Colley The Westphal College of Media Arts and Design invited printmaker, illustrator, artist and draughtsman Don Colley as a Rankin Scholar to talk about the process of sketching Oct. 14 and host a "Sketch-a-thon with Don" Oct. 15 at the URBN Center. According to Anda Dubinskis, drawing area coordinator of the art and art history department, "Don draws incessantly and keeps numerous sketchbooks devoted to nuanced observation of his surroundings as he travels through the day …" Colley is an accomplished artist who has twice received a Pennsylvania Council on the Arts grant and a residency at the prestigious Headlands Center for the Arts in Sausalito, California. He has exhibited his work at Exit Art, the Cavin Morris Gallery and the George Adams Gallery in New York, the Susan Cummins Gallery in Mill Valley, California, as well as the Philip Slein Gallery in St. Louis. Colley presented his art and talked to a room crowded with enthusiastic artists anticipating his speech. According to Dubinskis, the turnout was so great that she had to turn away students because there was no more room. The next day, the lobby of the URBN Center was throbbing with activity as Colley whizzed around the place, going from student to student, instructing them all about various techniques of sketching. It was absolutely delightful to witness the sheer amount of energy in the room. Anne Scheers, a freshman graphic design major, had the chance to sit and draw with the master draughtsman right by her side. Later, she shared how a small session with Colley was very helpful in perceiving something as simple as lines. "He talked about finding truth in things without overdoing it," she said while proudly displaying her work, which employed Colley's sharp techniques. On the other side of the room, students swarmed around Colley's sketchbooks, which were full of animated doodles of cartoon-like figures, precise lines that traversed perspectives and portraits that appeared ethereal. Considering how much everyone vied for a minute of Colley's time, I find myself lucky that I had the chance to converse with this prodigy for over an hour. In a cozy corner of the URBN Center, Colley slumped down on the sofa, obviously exhausted from his lecture to the classroom but never letting the excursion affect his tireless demeanor. As I pulled a rather ornamental chair with hexagonal cutouts from a corner, Colley jested, "Oh, I hate these! They always leave a geometric design on your butt!" What followed was an hour-long taste of a wealth of knowledge straight from the horse's mouth. Colley started from the very beginning, talking fondly about his childhood. "I was a military kid, so I moved around a lot. I think it became an identity thing. [Everyone] knew that the new kid could draw … it became an icebreaker for me," he gushed, probably sketching a scene from his childhood in his head. He shared how he was actually a biochemistry major and studied parasites at the University of Texas at Austin. However, after three years, he realized that he wanted to be "good at something" and he chose that "something" to be art. Colley launched into the field at 21, naive but diligent. Once the grants and awards started coming in, it was an external confirmation for Colley and his parents about his artistic aptitude. Beginning from 1981, Colley started showing his work around galleries in Pennsylvania. Amidst his artistic pursuits, he had to bartend to pay his bills. During this time, Colley fell into illustration and discovered a variety of tools. He honed an eclectic style that, in principle, borrowed its uniqueness from comic books, which Colley says influenced him in a major way. "I grew up reading comics — Sunday comics, Batman, Popeye, Crazy Cat, Spider-Man — Ah! I wish I could find those first 20 issues I had, they could have [gotten] me enough money," he said, laughing freely, his eyes twinkling with nostalgia. Among other things, Colley is also the poster boy of Faber-Castell. Although Colley prefers anonymity, he gained a lot of visibility as one of the stationery giant's instructors, going around cities to teach students about art as a part of its Creative Academy programs and workshops. Colley maintains an online journal called "Don Colley's Road Trip" where he records his travels and presents them with his exquisite sketches. Colley identifies himself as a "humanist," explaining about how he is more of a figure artist than anything else. Colley loves watching human activity "because there is a range [of techniques] to represent figures." Furthermore, he calls himself a "narrative artist" and an "observer of societal events." Colley divulged how his gypsy upbringing, comprised of frequent traveling and moving, greatly influenced his work. He experienced different cultures, observed people and incorporated everything he saw into his work. Colley's work has a peculiar eclecticism to it. From the sinuous curves of Horseshoe Falls that he sketched to the zany pop art posters that scream colors, Colley is a master of all. But art is not the only trade that he has mastered. Colley knows what it is like in the real world. "I wanted to go to galleries and make a ton of money, but [I got] screwed by dealers," he recalled, a light trace of grimace across his serene face. Soon, Colley learned that "[the world] does not run on a barter system. … Business and commerce are the way things are done." He realized how art is not separate from the economy and how artists have to fight to create their place in the community. "You have to make a case for yourself in this world. Many times, we think that someone else is representing us, but that is not true. Only you can represent yourself." Colley shared a rather tragic story very close to his heart about a fellow artist and friend, Matthew McGoff. "He thought that the world was going to come to him," Colley said. "He wound up living on the streets." McGoff, a Philadelphia painter and Pennsylvania Academy of the Fine Arts alumnus, died in 2010. A short documentary called "Matthew McGoff — The Echo of an Artist" by John Thornton features Colley talking about his friend's constant struggle with business and employment. While the documentary is a moving account of his life, in its essence lies a message to the young — don't wait for the world to come to you. Colley understands the importance of art. "[Artists] help understand human history, human activity," he said, pointing out how civilizations like the Maya and Aztecs are understood through their art. "That is why the first thing that conquerors do is destroy the art of another civilization…[it is] like destroying their identity." Colley wants to educate people about the role of art in the economic fabric of a country. Currently, Colley is involved in a creative project called "Embarc" in Chicago, setting up drawing programs "to bring kids out of ghetto neighborhoods and into downtown for a day." This, according to Colley, will provide these kids an opportunity to develop their skill sets in a different context. While he is not actively showing his work at the moment, Colley is represented by the Fleisher Ollman Gallery in Philadelphia. Colley also had his sketchbooks and journals on display in a vitrine on the second floor lobby of the URBN Center Oct. 2-16. "Art is created by limitations" is a phrase that has inspired Colley's art journals. Pages from each of these journals were turned every morning, displaying a new graphic that served as an inspiration to all. After an hour-long interview with him, I finally know why students in that classroom were awestruck by Colley — this man has made a case for himself in the world. Here is a man who knows what he is talking about.