Restaurant Reviews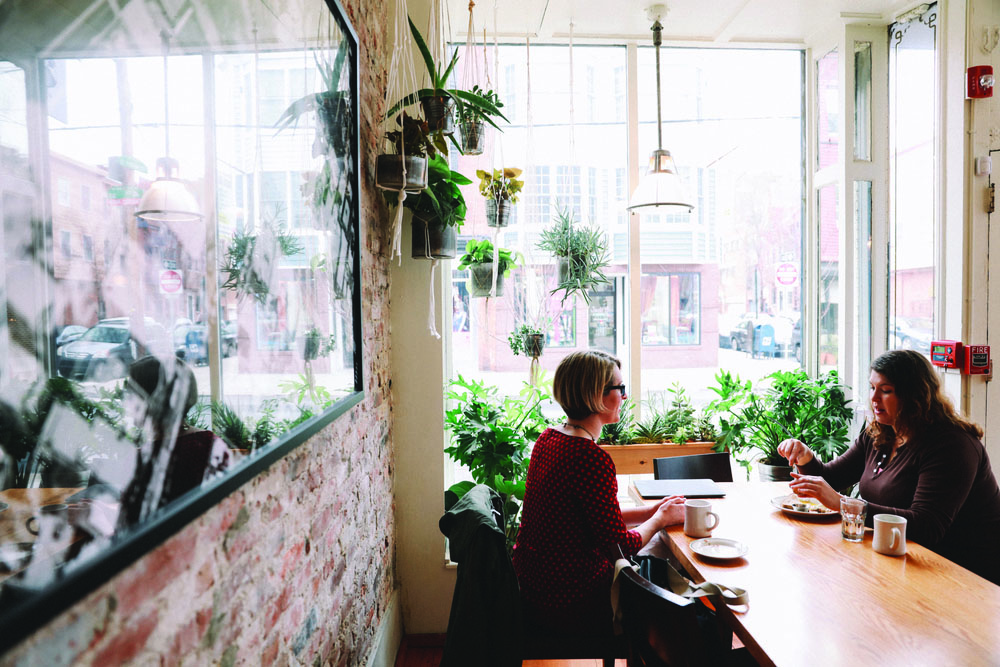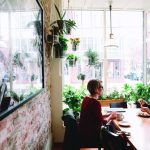 Philly's Hungry Pigeon: good food, great vibes
I decided to go to Hungry Pigeon because it had been on my mind for quite some time. I had heard of people hanging around the restaurant for lunch and saw various pictures on Instagram highlighting its beautiful, yet simple, dishes and homey family-style presentation (shout out to @feastinginphilly.)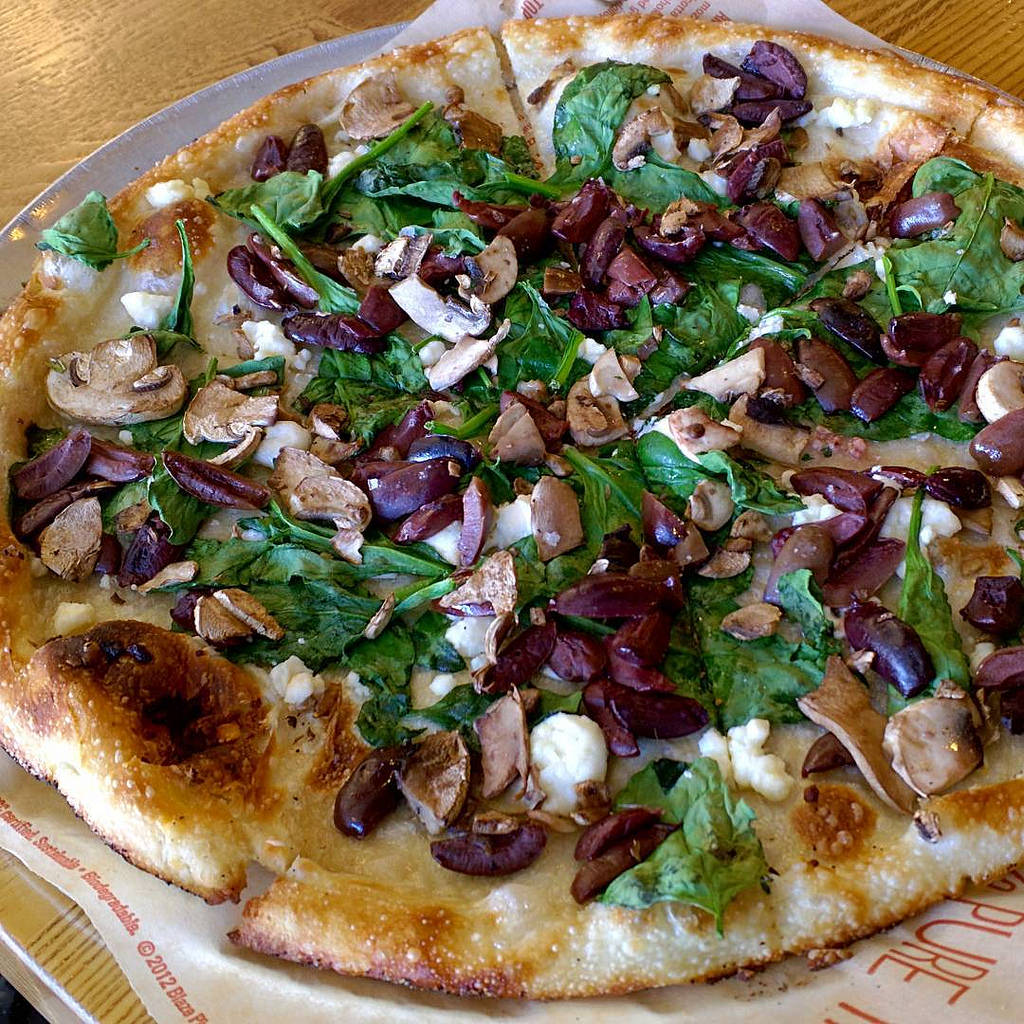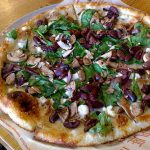 Blaze Pizza makes for strange fit on campus
Blaze Pizza opened on 34th Street and Lancaster Avenue Oct. 21, and offered one free pizza to every customer as a promotion and a way to let everyone sample their food. I walked over there after class with two friends, and we waited for over an hour in the cold before finally getting the chance to create our pizzas.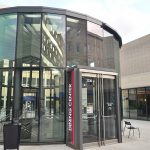 Food for thought on the Handschumacher dining hall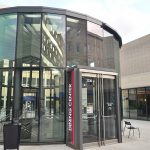 As new students gear up for their first fall at Drexel University, inevitably they will end up at the Handschumacher Dining Hall. Perhaps it will be convenient at the time, or Urban Eatery is too crowded, or they will want to "go out" without spending extra money. It's a safe enough choice, with those obligatory meal swipes and all. But, for many new students, the Hans will be an enigmatic entity. Drexel didn't showcase the dining spot the previous tour year, and it was closed during summer tours. So what should students look forward to?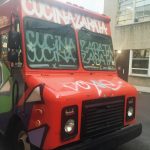 The freshman's guide to Drexel's favorite food trucks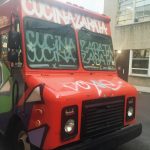 Some of the biggest perks of having food trucks on campus are their ethnic variety, surprisingly decent food quality and friendly service. Below, I have compiled a list of some of my personal favorite food trucks that you can find on campus.
May. 20, 2016
Herban Quality Eats offers healthier, cheaper dining options
I don't know about other college students, but I am at a point in my life where I actually want to eat healthy food. The only problem with that is that it usually does not taste great and it can be expensive. This has been a continuous problem for me while in school and I know I am not the only one that feels that way. I have heard my peers complain about the same problem. If you want wholesome, affordable and delicious food, you can usually only find food that consists of two of those three qualities. There is no win-win-win solution — until now. Herban Quality Eats is the answer. It is an eatery that provides tasty, inexpensive and nutritious food.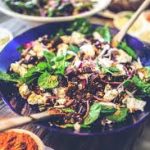 Jan. 15, 2016
New restaurant Herban Quality Eats hosts charity dinner for opening
Herban Quality Eats is one of the newest and trendiest restaurants to emerge on the Philadelphia food scene. Located at 3601 Market Street, Herban offers a healthy and affordable array of foods for those who live in University City and beyond. The restaurant is owned by two alumni from the University of Pennsylvania, Amir Fardshisheh and Kalefe Wright, and their chef, Chris Paul, is a graduate of Drexel University. Neither of the owners are originally from the Philadelphia area– Fardshisheh hails from Toronto and Wright from Southern Florida– but both agreed that Philadelphia would be the best place to open their restaurant, as it fits well into city's notable range of unique dining options. They began their business as a food delivery service for the residents of University City and the local center city area, but the young entrepreneurs transformed their business into a bustling restaurant this past December. According to their website, Herban's mission is to make nutritious and delicious food "in a place where passion, motivation and learning all cross paths." They pride themselves on providing their customers with vitamin-rich meals made from all-natural ingredients. Herban was once open only from from 11 a.m. to 3 p.m., but the restaurant kicked off its new dinner service on Tuesday with a Pay-What-You-Want dinner. Customers were able to experience the unique and delicious flavors of Herban Quality Eats for whatever money they had in their pockets, and for a very good cause: all proceeds went to benefit the Morton McMicheal School, a kindergarten-through-eighth-grade school in University City, otherwise funded by the eternally-beleaguered Philadelphia School District. Since the elementary school is very local, Fardshisheh and Wright decided to use their kick-off event to help the school during this budget crisis. Word of the event spread quickly, drawing in large crowds of people throughout the night. Although lunch has always been a busy time for the restaurant, it appears as though dinnertime will be from now on as well.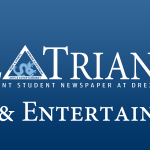 Oct. 16, 2015
Hip City Veg offers pricey yet delicious vegan options
I walked into Hip City Veg before the Penn medical student lunch hour rush. On a normal day, you'll either hear classic hits from the 70s or 80s, or just the song "Gold" by Spandau Ballet. Disregarding their radio selection, I noted that indeed, as its neon sign radiates over the cashier's counter, that I do "look great."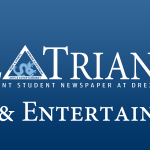 Oct. 2, 2015
Blackbird's offers great vegan pizza and wings
As I walk through the double doors of Blackbird's entrance, I have to remind myself that I am not just entering a punk rock art gallery with only the aroma of pizza permeating my nostrils. It is in fact a pizzeria with amazing options for a hungry vegan.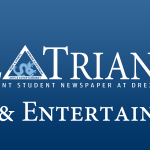 Aug. 21, 2015
Stepehen Starr's restaurants provide unique experience
Stephen Starr is respected for owning over a dozen restaurants and a catering company. He started at the early age of 21, when he opened his first club in an Old City diner, called Grand Mom Minnie's. After that he continued to open restaurants, performance venues and more. Many young singers and comedians performed at his various establishments and are now famous. Among them include Bruce Springsteen, Cyndi Lauper and Jerry Seinfeld. In 1990, Electric Factory Concerts bought Starr out and gave him the money he needed to open several new venues. In 1995, Starr founded STARR Restaurants, one of the largest multi-concept restaurant companies in the country, with restaurants in Philadelphia, Atlantic City, NJ, Washington D.C. and Florida. Starr believes that the dining experience is similar to attending a theater production, where the players, props, backdrops and lighting are critical factors of the experience. I have been to a few of his restaurants in Philadelphia and would recommend them in a heartbeat.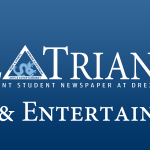 May. 1, 2015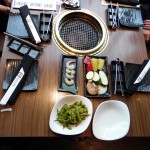 Mar. 13, 2015
New food trucks on campus include Butter, Jerry's Kitchen
One of the greatest perks of becoming a sophomore at Drexel University is being released from the freshman mandatory meal plan, thereby becoming free to enjoy the multitude of delicious food trucks on campus. Indeed, food trucks are so popular around here that various big names in the Philadelphia food scene have deemed the intersection of 33rd and Arch streets the "Food Truck Mecca."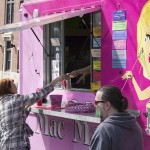 Feb. 13, 2015
El Vez offers authentic food but in an inauthentic setting
Mexican food is possibly my favorite cuisine. I have come to find that there are two kinds of Mexican restaurants — fake and authentic. I found El Vez to be in the middle. As far as the food goes, I felt the authenticity. However, I didn't feel it in the environment as well as the decoration of the restaurant.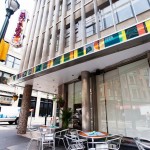 Jan. 23, 2015
Long-established Pat's King of Steaks provides adequate food, quality service
If you are from Philadelphia or in the surrounding area, you know how big of a deal cheesesteaks are. Even if you are not, many people across America know that this city is home of the original cheesesteak. In fact, Philly is so famous for its cheesesteaks that when you go to other cities in the country, that city will have cheesesteak restaurants that try to replicate Philly's. They will go as far as calling it a Philly cheesesteak. Caution: If a restaurant has to say their cheesesteaks are Philadelphia cheesesteaks, it is more than likely that they are not.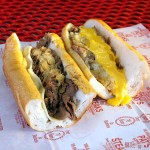 Nov. 7, 2014
Franklin Fountain charms guests with traditional atmosphere
The Franklin Fountain, named in honor of Benjamin Franklin, is by far one of the most pleasant ice cream shops I have ever been to. The Franklin Fountain opened in 2004 by the Berley family, who had a passion for antiques and were inspired to build an ice cream parlor and soda fountain. After buying a building in 2002 in the heart of Old City, Ryan and Eric Berley recognized that the original porcelain mosaic tile floor and decorative tin walls and ceiling of the first floor would be the perfect setup.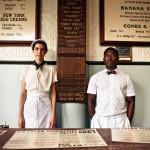 Nov. 7, 2014
Burger joint delivers on taste, but lacks in service
Burger restaurant Pyt claims on their website, "You really can't lose. Unless you don't eat here, then you're on your own." I can attest to that statement; you truly can't lose. With an extensive menu of interesting burgers (can you say donut bun?) and adult milkshakes, Pyt has something for everyone. Located in the Piazza in Northern Liberties, Pyt is perhaps best known for its tasty, albeit unusual, sandwich ingredients. For example, a cheesesteak sandwich on a donut bun is currently being offered on their special menu. The regular menu includes a classic burger, as well as a Sriracha chicken burger and a veggie burger topped with avocado and their special PYT sauce. Though the donut burgers were very tempting, I opted for a less caloric option (though who am I kidding? I probably got three days' worth of calories in one sitting). For those familiar with chain eatery Tom and Chee (the closest location is in Lancaster, Pennsylvania), donut buns are becoming incredibly popular. Tom and Chee offers a variety of grilled cheese sandwiches on donuts and they're the perfect combination of sweet and salty. The burger I chose was the turkey club. It came with Swiss cheese, bacon, lettuce, tomato, fried onions and Pyt sauce. I'm not even kidding when I say this was one of the best burgers I've ever had. There wasn't one flavor that overwhelmed the rest, creating a delicious combination of turkey, cheese and toppings. And at $12 it was certainly affordable. The accompanying waffle fries were also great. They tasted exactly like Back Yard Burger's fries, for all my Southern friends out there. The seasoning is ever so slightly spicy and the fries were perfectly crispy. The burgers also come with a spicy pickle, but I can't attest to the taste of that side item because I personally think pickles should be outlawed as food. I feel strongly in my opposition to pickles. Pyt is not only known for its burgers. The beloved burger joint was recently the subject of a controversy involving Eagles' running back LeSean McCoy. As shown in a photo of the receipt posted to Pyt's Facebook page, McCoy left a 20-cent tip, which amounted to 0.3 percent on his $61.56 bill. While many people, including Philadelphia Magazine's Victor Fiorillo, protested McCoy's actions, others came forward defending the small tip. Several people, claiming to have waited on McCoy previously, said he tipped generously and accused Pyt as being at fault for having poor service. The running back defended his tip, stating in a press conference that he stood by his actions and that it was an adequate tip given the poor service he received all night. With this in mind, I put Pyt's service to the test. I received a glass of water and a menu quickly, but I had to wait a considerable amount of time until the waitress came back to get my order. However, once my order was finally placed I received my food fairly quickly.Given the taste of the burger, which was out of this world, and the price, I didn't mind that the service was on the slow side.I would definitely recommend Pyt to burger enthusiasts and anyone in the Northern Liberties area. Pyt is located at 1050 N. Hancock St. and is open until 2 a.m. daily.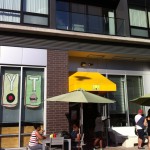 Oct. 17, 2014
Max Brenner offers good food and great atmosphere
Max Brenner — creating a new chocolate culture worldwide. As cheesy (or chocolatey) as it sounds, that is what this restaurant, this man, is actually doing. When Max was 10 years old, he read "Charlie and the Chocolate Factory" by Roald Dahl, and swore that one day he would find a river of chocolate and sail in it, as he explains in his story on the website. He had a dream to become a writer.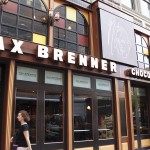 Oct. 10, 2014
Mad Mex offers fun atmosphere, affordable food
As humans, we are wired to make judgments based off first impressions. There is no difference when it comes to walking into a restaurant. If the place is clean, decorated, dirty or old, customers take notice. Not only do they notice, but their opinion of the restaurant is already predetermined despite the fact that they have not even touched a menu yet.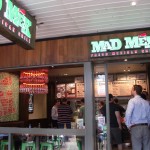 Oct. 3, 2014
U. City's Capogiro Gelato Artisans offer fine desserts
I scream, you scream, we all scream for ice cream! Or in this case, gelato. Gelato is the Beyonce of the world of frozen treats: it is real, it is unique, and everybody wants it. I have found countless ice cream and frozen yogurt joints on and around campus, but finding a gelato shop is an infrequent yet sweet find. When I heard of Capogiro Gelato Artisans, I was ecstatic.
Aug. 8, 2014
Hai Street Kitchen has unique food
It's a sushi roll the size of a sub, and you eat it as though biting into a jumbo egg roll. It is the heart and signature of Philadelphia's first Japanese burrito bar, Hai Street Kitchen & Co.