News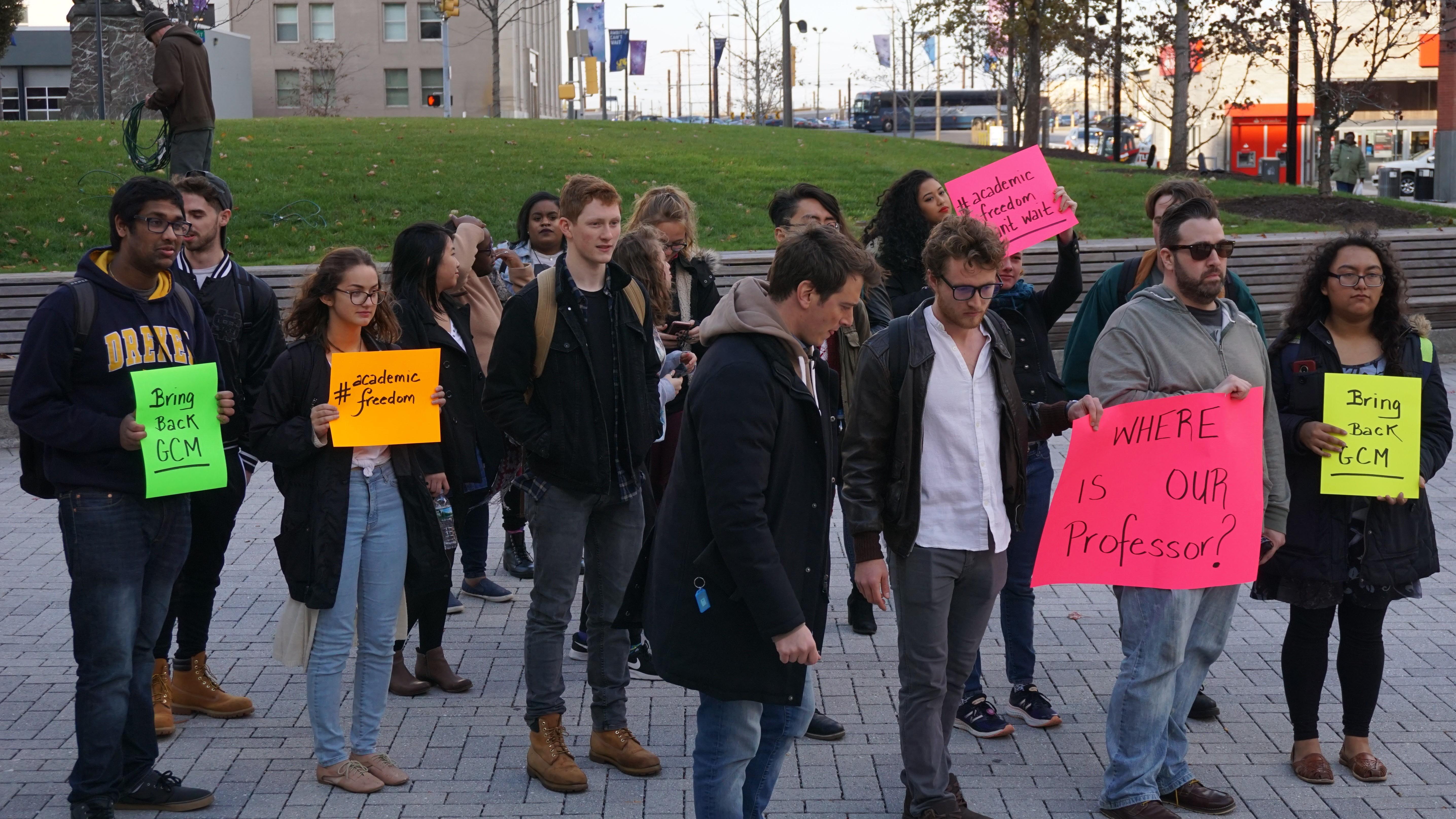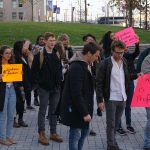 Students walk out of class to protest prof's removal
Students in George Ciccariello-Maher's class, Race and Politics, are once again lobbying for his return to campus.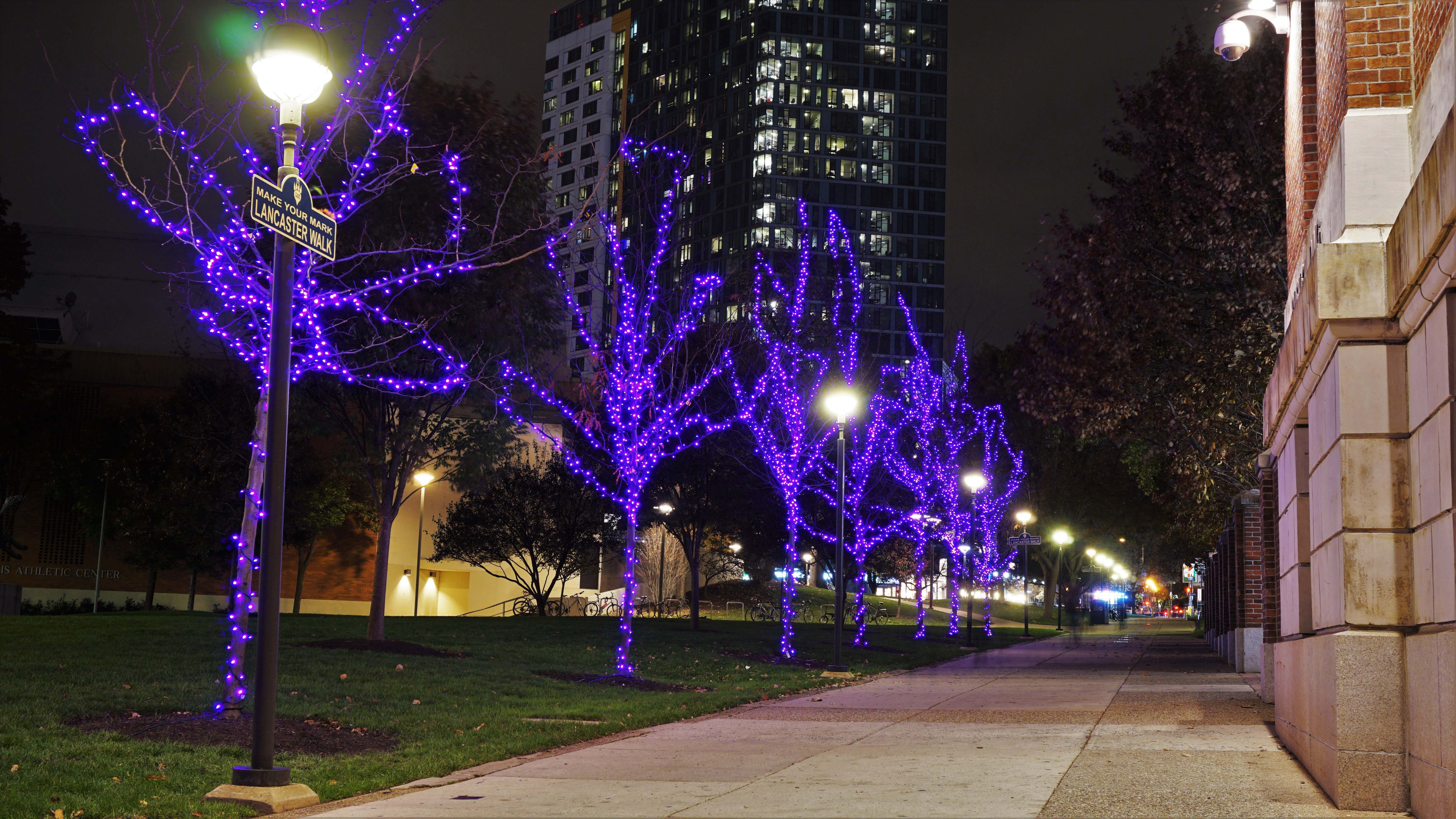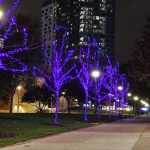 Lancaster Walk lit up for Epilepsy Awareness Month
The row of trees on Lancaster Walk and outside the Paul Peck Alumni Center aren't wrapped in purple lights just to brighten your nighttime stroll — they're for National Epilepsy Awareness Month, thanks to a partnership between The Good Idea Fund and the Undergraduate Student Government Association.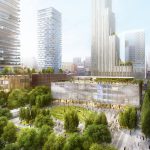 Ground broken for Drexel Square, Schuylkill Yards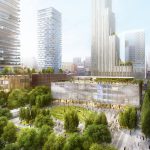 Drexel University and Brandywine Realty Trust broke ground on the Schuylkill Yards project at 3001 Market St. on the morning of Nov. 8, which marked the beginning of a $3.5 billion, multi-year project.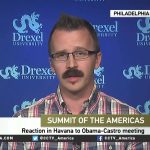 Professor goes on Democracy Now!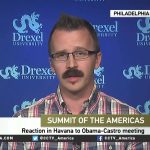 Following the church shooting in Sutherland Springs, Texas, George Ciccariello-Maher, a politics and global studies professor known for his controversial public comments on the structure of race in society, cited "whiteness" as a contributing factor to mass shootings in an interview with Democracy Now! on Nov. 6.
Nov. 10, 2017
Drexel family weekend kicks off Friday
From Nov. 10 to  12, Drexel University families will have the opportunity to engage in campus activities, gaining insight into their student's collegiate life during Family Weekend.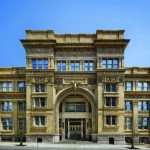 Nov. 10, 2017
2017 Analytics 50 Winners Awarded
"We are proud to recognize distinction in analytics among this diverse group of impressive organizations. The Analytics 50 is a powerful way to honor business solutions and to strengthen the intersection of academia and industry," Paul Jensen, interim dean for Drexel University's LeBow College of Business, said.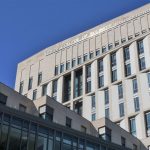 Nov. 10, 2017
Study shows cancer survivors may not follow proper diet
A new study conducted by researchers at Drexel University and Johns Hopkins University shows evidence that survivors of mesothelioma and other cancers may not be following a diet that will keep them healthy for the rest of their lives.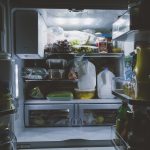 Nov. 3, 2017
Return of the quad
On Nov. 1 Drexel University began to take down the gates around the perimeter of the Korman Center and the quad. This "soft opening" allowed students to see some of the changes that have been made to the area and provided them with more routes to access their classes.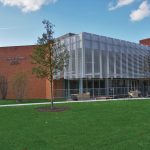 Nov. 3, 2017
"Off Campus" airs on CW Philly 57
The award-winning Drexel University sitcom "Off Campus" aired its latest chapters — episodes seven and eight — on CW Philly 57 in early October.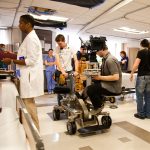 Nov. 3, 2017
Pumpkins painted at CAB Halloweenfest
On Oct. 31 Drexel University students gathered on Lancaster Walk to celebrate Halloween by painting pumpkins, eating cookies and bouncing in a pumpkin-shaped bounce house.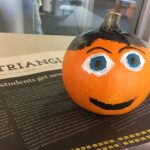 Nov. 3, 2017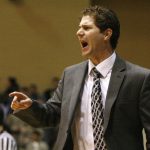 Nov. 3, 2017
Timothy Kurzweg named vice provost
Timothy P. Kurzweg, an electrical and computer engineering professor at Drexel University, has been appointed vice provost for undergraduate education to foster student achievement at the university.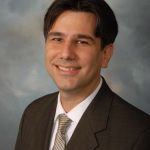 Oct. 27, 2017
Music industry students get new studio space
Drexel University recently finished building three fully functional recording studios as part of the expansion to the music industry program, which will soon be available for juniors and seniors to book for sessions.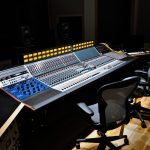 Oct. 27, 2017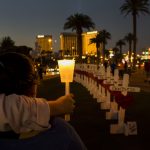 Oct. 27, 2017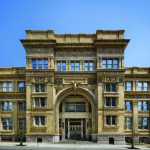 Oct. 27, 2017
Locke now a Community School
The Alain Locke School will be the 12th school to become a part of Philadelphia's Community School Initiative as a result of funding from Drexel University's West Philadelphia Promise Neighborhood grant.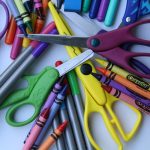 Oct. 20, 2017
Battery Research could decrease fire risk
Drexel University researchers have made yet another breakthrough in energy storage technology, with a team publishing their design for a "solvent-free solid-state supercapacitor" in an American Chemical Society journal, Applied Materials & Interfaces.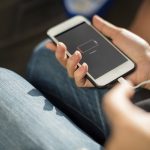 Oct. 20, 2017
DU awarded Macy Foundation grant
Drexel University has been awarded a grant from the Josiah Macy Jr. Foundation to enhance professionalism in the health care field.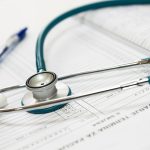 Oct. 13, 2017
Professor placed on leave due to threats
Drexel University professor George Ciccariello-Maher was placed on administrative leave by the university following backlash to a recent string of tweets and a concern for public safety.