Technically Speaking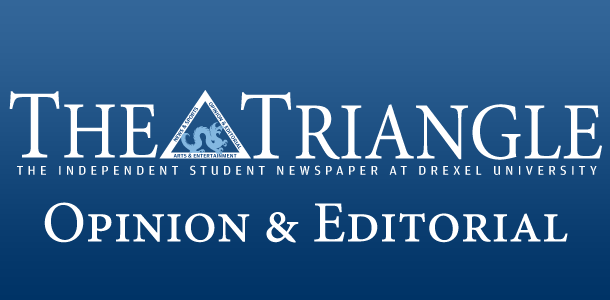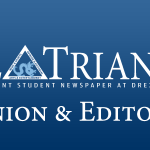 Apple Watch is the future
If you think that the Apple Watch exists so that you do not have to take your phone out of your pocket, you would be wrong. The Apple Watch, in fact, represents an emerging trend in the tech world that has existed long before Apple entered the market. Let's consider: What is an Apple Watch?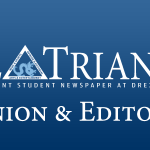 Technically Speaking | Lyft fails to deliver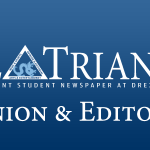 Personal car service and Uber competitor Lyft has recently entered the Philadelphia market. To celebrate, it is offering 20 free rides for up to $20 per trip. This certainly sounds like a fantastic deal. However, like all things that seem too good to be true, this deal is as real as the drivers their service claims to provide. The catch in this case is that according to the Lyft app itself, there are currently at most, six drivers in the entire city. That's right, for the 1.5 million Philadelphia residents, there is what seems to be only six lonely drivers to satisfy their demands. The proof of the above claim lies strictly in personal experience. On six separate occasions, I attempted to use my free rides with times ranging from an early morning, to the afternoon, evening and of course a Saturday night. Each separate time the map on the Lyft app presented one or zero drivers in the entire city — with the exception of a Wednesday night, where there appeared to be only six drivers. Each time I requested a Lyft, my app was immediately sent a notice stating that either all drivers were busy or that none were in the area. This was regardless of whether there were available cars on the map. One could chalk this up to a badly timed business move: the company gave out the rides, but it could not deliver the drivers. It's a classic and somewhat literal example of putting the cart before the horse. However, these free rides expire Feb. 22 which, being within two weeks of this publication, make them largely useless. However, this is not to say that Lyft has been doing a poor job in other cities. Lyft has been giving Uber and various taxi companies a real run for their money in cities like New York and Los Angeles. Perhaps the whole situation can be understood better from a legal standpoint. Despite Pennsylvania giving the green light for Lyft to operate within the state for the next two years,  the Philadelphia Parking Authority (an independent state agency) explicitly states it is not going to allow the company to operate within its limits, even while City Council is supportive. To enforce this, the Parking Authority will be giving out $1,000 fines to any driver who is caught working for the service. This may be a huge disincentive for potential drivers, though Lyft has already stated they will be compensating their drivers for any fines received. For some people, this may not be enough to convince them to work for the company if they would still be operating illegally. Charles Burnett is a junior political science major at Drexel University. He can be contacted at
[email protected]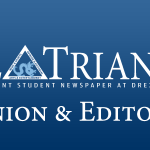 Technically Speaking | Microsoft strives to stay ahead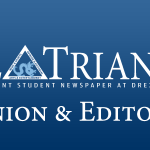 Among the various announcements that Microsoft made Jan. 21 was the official announcement of the much-anticipated Windows 10. The biggest news was that it will be a free update for all current Windows users. This means that if you are running Windows 7, 8 or 8.1 you can download the new version of Windows at no charge. While this may seem like more like a nicety than a profundity in the future of computing, this actually represents a major shift in the way the business of computers will be heading, at least in the immediate future. Microsoft used to make a majority of its money from the retail sales of its operating system. In recent years however, the amount of revenue it had been making declined, as many struggled to update their computers at increasingly faster release cycles. During this time, Apple began releasing its updates at little or no charge and allowing users to download these updates directly from its app store, eliminating the need to travel to a store to purchase it. Simply put, the sales paradigm has changed. And as it would seem, Apple, not Microsoft, is leading the charge in this new direction. So then how is this not just Microsoft playing another round of "catch-up" to its trendier opponent? It's simple. The second, and arguably much more significant announcement that Microsoft made, is that starting with Windows 10, a program written for any Microsoft device can run on any other Microsoft device. This means if a developer writes a video player application for Windows 10, it will not have to be completely rewritten for it to run on Windows Phone or even the Xbox. This saves developers serious time and allows Microsoft to catch up in the mobile arena (Windows Phone sales historically trail Android and the iPhone by a long shot). More importantly, this ends the notion that Microsoft is an operating system and begins a new era with Windows as a platform that spans across all media. This means that the actual specifications of your hardware will largely not matter. It follows then that the very idea of purchasing a new computer will not be a choice of the fastest hardware, but rather which platform you want to go with. Apple has yet to reach this point in its software. There are still many loose ends it needs to tie up to stay competitive with Microsoft in this respect. Finally, Microsoft stands to make a large amount of money from this unified approach. For every app that is purchased on any of Microsoft's app stores, Microsoft receives a 30 percent cut of that sale. The new ease of development that Microsoft has provided, along with the large amount of room these stores have for growth and the strong unified emphasis on using these official channels for development creates the perfect storm of revenue. That's not to say this isn't a big risk for Microsoft. It has eliminated a big source of revenue for its company and is betting big on new technologies that have yet to be fully proven in the tech realm. If this works, however, then the way consumers think about computers may very well change to something largely unrecognizable from the world that we inhabit today. Charles Burnett is a junior political science major at Drexel University. He can be contacted at
[email protected]
Jan. 23, 2015
Technically Speaking | Bitcoin myths busted
Bitcoin has been all over the news recently. Some claim that it is a Ponzi scheme run by hackers. Others claim it is an idealist libertarian currency that stands to free humanity from the shackles of a central bank.