Sports
Aug. 25, 2017
NFL preseason starting quarterback decisions
While the preseason tends to be a fairly meaningless time in terms of determining the direction of the season, there are some higher-level insights that can be gleaned from the action. So far in the NFL preseason, a few intriguing storylines have emerged.
Aug. 11, 2017
Jay Cutler and Adam Gase reunited in Miami for 2017
Former Chicago Bears quarterback, Jay Cutler, came out of retirement last week to sign a one-year-deal with the Miami Dolphins. Cutler played eight years with the Bears before they released him during the off-season. He had announced his retirement and was set to work as a sports commentator until a starting quarterback position opened up in Miami. Ryan Tannehill who was the shoe-in starter for the Dolphins, suffered a severe knee injury that will keep him off the field for possibly the entire season.
Jul. 28, 2017
Improvement coming slowly for Phillies
The Phillies played the Milwaukee Brewers in a three-game series July 21-23. They won the first and third games but lost the second only by one run. The Phillies then hosted the Houston Astros in a three-game series July 24-26. The Phillies lost the first two games to the Astros, who are currently leading the American League West, but won the third game in a shutout.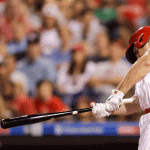 Jul. 28, 2017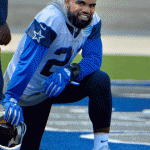 Jul. 28, 2017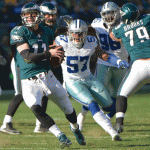 Jul. 14, 2017
Aaron Judge wins 2017 MLB Home Run Derby
As Justin Bour slugged pitch after pitch deep into the right field stands at Marlins Park July 10, it seemed, at the moment, as if Aaron Judge would have no chance of advancing past the first round of the 2017 MLB Home Run Derby.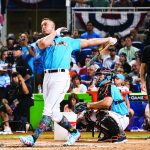 Jul. 14, 2017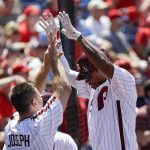 Jul. 14, 2017
Dak Prescott allegedly involved in memorabilia scandal
Rookie year wonder and starting quarterback for the Dallas Cowboys, Dak Prescott, is being accused of allegedly using a machine to sign his autograph instead of signing memorabilia by hand. Prescott is signing memorabilia for a memorabilia company called Panini.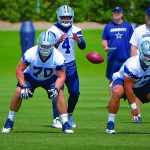 Jun. 30, 2017
New York Knicks part ways with Phil Jackson
FINALLY: the one word that was on the mind of New York Knicks fans when it was announced on the morning of June 26 that Phil Jackson would no longer be associated with the organization.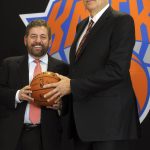 Jun. 30, 2017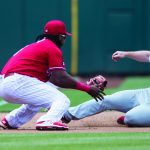 Jun. 30, 2017
Sixers take Markelle Fultz with first overall pick
To the delight of Philadelphia 76ers fans, the team seems to have finally solved the biggest problem with their roster in the "process" era: they have their franchise point guard. In a surprising move, the Sixers traded up from the third spot in the draft to the first to select 19-year-old point guard Markelle Fultz, and it appears they have solidified a core that — with any luck — can grow to dominate the league in the years to come.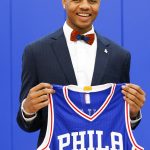 Jun. 9, 2017