Golf
Oct. 14, 2016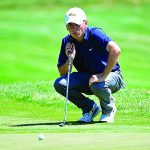 Sep. 23, 2016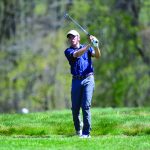 Jun. 24, 2016
Season comes to an end for Crawford at US Open
Despite missing the cut to qualify for the final two rounds, Drexel graduate Chris Crawford had an eventful week at the 2016 United States Open men's golf tournament at Oakmont Country Club in Plum, Pennsylvania.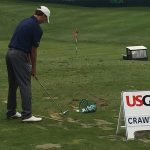 Jun. 12, 2016
Drexel golfer qualifies for U.S. Open
Drexel University golfer Chris Crawford qualified for the U.S. Open in Summit, New Jersey on June 6. Crawford is the first Drexel golfer to ever be eligible for the U.S. Open, which will be held this year from June 16 to June 19 at Oakmont Country Club in Plum, Pennsylvania.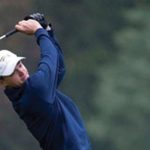 May. 20, 2016
Crawford takes first place at US Open qualifier
Drexel University's golf team senior Chris Crawford medaled at the United States Open Qualifier at Moselem Springs Golf Club in Fleetwood, Pennsylvania May 11. Crawford shot a cool 66, four under par, to take home first place honors in the tournament.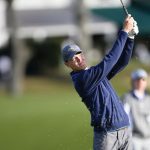 Apr. 29, 2016
Crawford, Dragons grab fifth place at CAA championships
In their final appearance of the 2016 season, the Drexel University golf team finished in fifth place out of nine teams at the Colonial Athletic Association Tournament in Southport, North Carolina held April 22 through April 24.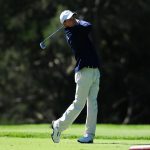 Apr. 22, 2016
Golf grabs second place at Finegan Invitational
The Drexel University men's golf team finished in second place out of 14 teams and senior Chris Crawford had the best individual score at the Finegan Invitational hosted by La Salle University at Philadelphia Country Club in Gladwyne April 18.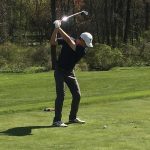 Apr. 8, 2016
Team earns second place at Towson Invitational
Photo courtesy Drexeldragons.com The Drexel University golf team placed second at the Towson Invitational April 3. The event was played in tough, windy conditions, with only one golfer shooting below par on Sunday. Senior Chris Crawford contributed heavily to the Dragons' second place finish by shooting 145, one-over-par, over the two days. His strong performance this past weekend was a follow-up to his second place finish from the previous week's outing on March 29 at the Anteater Invitational in Irvine, California. Other members that helped to contribute to the second place finish were junior Yoseph Dance and freshman Michael Cook. Dance finished in a tie for eighth with a six-over 150 two-day total, while Cook tied for 27th. His eighth place last weekend finish earned Dance's his fourth top ten finish of the season. The winners of the tournament were the Georgetown University Hoyas. The Hoyas finished with a 605, narrowly edging out the Dragons by four strokes, who finished with a 609. Rounding off the podium was St. John's University and Fairfield University who tied with a total of 614. The Dragons' next match is the Finegan Invitational, which is hosted by La Salle and will be played at the Philadelphia Country Club on April 18. The Finegan Invitational will be Drexel's last tournament before the CAA Championships begin on April 22.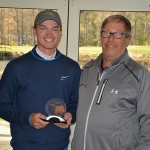 Nov. 6, 2015
Golf takes second place at City Six in last fall showing
The Drexel University men's golf team traveled to Merion Golf Club in Ardmore, Pennsylvania Oct. 31 to participate in the City Six Invitational. In what was their final tournament of the fall season, the Dragons managed to finish second in a field of six. The tournament was a one-day event, so only one round of golf was played. As a team, Drexel managed to shoot a 301.
Oct. 30, 2015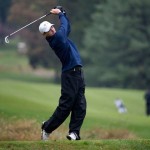 Oct. 23, 2015
Golf has strong second day, brings fourth place at Terrapin
Coming off of a disappointing twelfth place finish at the Wolfpack Intercollegiate in Raleigh, North Carolina, the Drexel University men's golf team entered this week determined to give a better performance. They were able to do just that.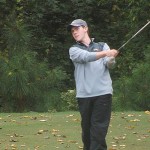 Oct. 9, 2015
Chances of three straight ruined for golf after bad first day
The golf team at Drexel University has been generally dominant at the beginning of their season, starting strong with two straight wins at the Keenan Invitational and the Tuxedo Autumn Invitational—but this week appears to be the first exception to the Dragons' success.
Oct. 2, 2015
Golf starts season with two straight tournament victories
The Drexel University men's golf team wasn't able to capture a single first place finish through the entire 2014-15 season. That was a minor disappointment for a team that finished second once and third three times. Sometimes, a couple of months can make a huge difference.