Men's Soccer
Nov. 4, 2016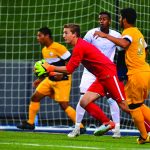 Oct. 28, 2016
JMU spoils Drexel's senior day with 2-1 win
With a 2-0 loss to James Madison University Oct. 22 and a 2-1 loss to University of Maryland, Baltimore County Oct. 25, the Drexel University men's soccer team was defeated in its final two home games of the season.
Oct. 14, 2016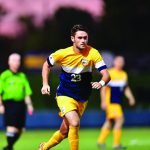 Sep. 30, 2016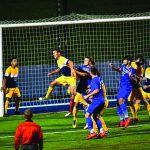 Sep. 23, 2016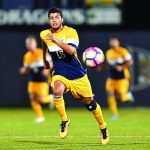 Sep. 9, 2016
Men's soccer hoping to develop its young talent
After back-to-back regular season first place Colonial Athletic Association finishes in 2012 and 2013, the Drexel University men's soccer team experienced two consecutive seasons of subpar play.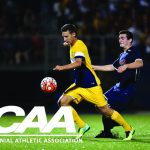 Feb. 5, 2016
USA m. soccer grabs win in friendly match with Iceland
The U.S. Men's National Soccer Team opened up their 2016 account with a friendly match against Iceland Jan. 31. The game was played at the StubHub Center in Los Angeles with the U.S. naming a starting lineup with two debutants. Iceland also used this friendly game as a way to give youngsters an opportunity and prepare for the upcoming Euro 2016 championship.
Nov. 6, 2015
M. soccer splits in final games of unfortunate 2015 season
On Halloween, the Drexel University men's soccer team hosted Northeastern University in a battle of the bottom two teams in the Colonial Athletic Association. It was appropriately scary, but mostly in the way a video of an unavoidable car crash is scary.
Oct. 30, 2015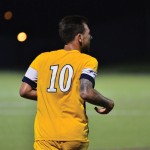 Oct. 23, 2015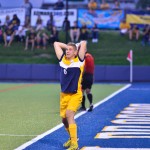 Oct. 16, 2015
M. soccer drops two more in conference
The good news is that Drexel's men's soccer team scored in both of their last two games. The bad news is that opponents scored eight goals total in both of those games.
Oct. 9, 2015
Lack of offense leaves m. soccer at a loss
If I had a dollar for how many games the Drexel University men's soccer team has scored in this season, I'd have five whole dollars. That's an entire meal from any of the Halal food trucks on campus or about four bags of gummy bears.
Oct. 2, 2015