Squash
Feb. 3, 2017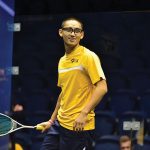 Jan. 20, 2017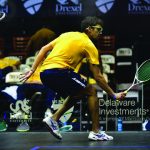 Jan. 13, 2017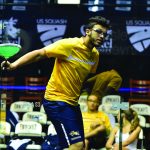 Feb. 19, 2016
Senior day spells split results for men's and women's squash
Photo courtesy Drexel Athletics The Drexel University men's and women's squash teams competed against the Columbia University Lions Feb. 13 at the Kline & Specter Squash Center. It was the team's final match of the season and a celebration of Senior Day for graduating team members. The men's team pulled out a great performance, downing the Lions in a 5-4 victory. This makes 12 wins for the Dragons this season, a program record. The top half of the ladder struggled for the Dragons, but the bottom half came through to seal a Drexel victory. Omar El Atmas got the only win for the Dragons out of the top four spots. He defeated Rishi Tandon in the second spot in four games, raising his score to 13 wins this season. Luke Willemse, Michael Thompson, Joey Gingold, and Mark Kauf earned victories as Drexel topped Columbia. In the fifth spot, Willemse secured the victory for the Dragons. After dropping the first game, Willemse battled through four more to defeat Lion Arhum Saleen. Thompson won his 14th victory of the season in that match, currently leading the team in individual wins. Thompson defeated Columbia's Joshua Sekhar in a three game sweep. Seniors Gingold and Kauf both won by landslides in their final regular season matches in the eighth and ninth spots, respectively. Unfortunately, the women's team could not secure a victory in their final home match. The Dragons fell 2-7 to the Lions, with Ryan Morgan and Elisa Money winning Drexel's two points. Morgan swept Columbia's Reyna Pacheco in the third spot. The win is her fourth consecutive victory and eighth sweep of the season. She is tied with Fiona Power for the team high at 11 individual wins. In the fifth position, Money defeated Lion Catherine Jenkins in four games. She, like Morgan, has now earned four consecutive victories. With the regular season completed, the Dragons will look towards nationals in New Haven, Connecticut Feb. 26 to 28.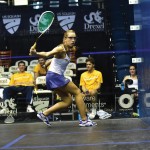 Feb. 12, 2016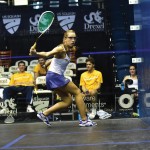 Jan. 29, 2016
ATHLETE OF THE WEEK: W. squash's Ryan Morgan
For sophomore Ryan Morgan, Drexel University women's squash player, being named "Athlete of the Week" for the week of January 13-19 was only the beginning of her accomplishments thus far.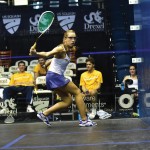 Jan. 22, 2016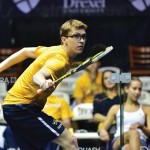 Jan. 8, 2016
Men's team swept by number one ranked Trinity
The No. 9 ranked Drexel University men's squash team was defeated by the No.1 Trinity College Bantams in their 2016 home opener at the Kline & Specter Squash Center. The Drexel men hold a 7-3 record, while the Bantams remain undefeated at 4-0. The final score of the contest was 9-0.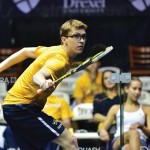 Nov. 20, 2015
Squash preps for big upcoming matchups
The Drexel University men's and women's squash teams are currently preparing for their matchups Nov. 20, 22 and 24. Both teams are currently undefeated and are seated 10th and 13th in the College Squash Association rankings respectively.
Mar. 6, 2015