Designer Profile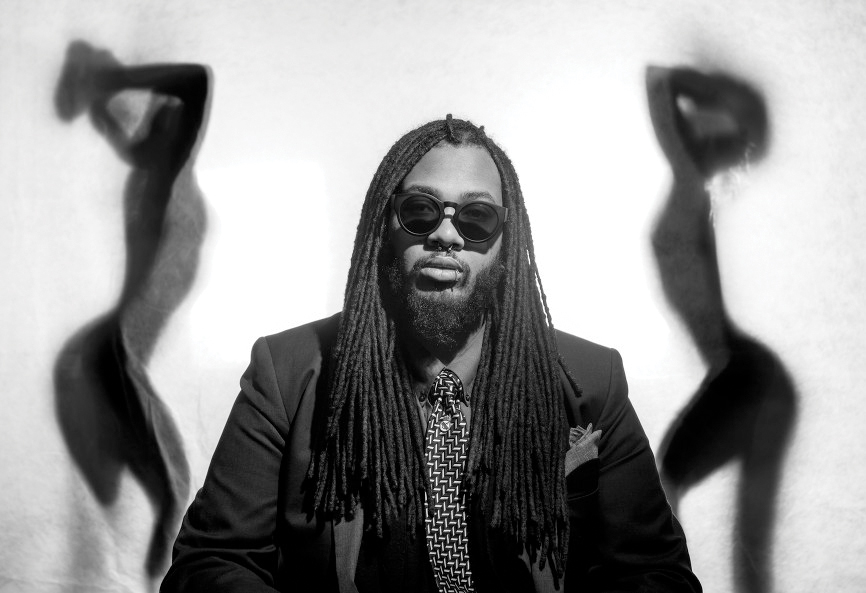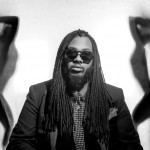 Designer Profile: LeGrand Leseur
When we envision a well-dressed man in a nicely tailored suit, that suit would typically be in black or in an unexpected neutral color. However, one local Philadelphia designer is changing the way we envision that garment. 24-year-old LeGrand Leseur is creating tuxedos that push the limits of what we know when it comes to the classic number. With bold colors, attention to detail and innovative designs, Leseur is taking what we know about tuxedos and creating something totally new and exciting.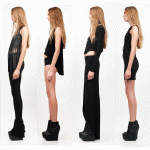 Designer Profile: Black Wednesday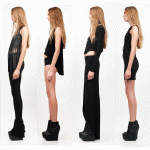 Everyone looks good in black. The shade is slimming, chic and glamorous — all in one color. As Coco Chanel once said, "Black has it all. [Its] beauty is absolute. It is the perfect harmony." Monochrome has the world scrambling to piece together minimalist outfits and the brand Black Wednesday was created as the embodiment of this trend. Designers Diana Bader and Lindsay Leichner founded Black Wednesday in 2011 "to bring [their] wildest fantasies to life." According to fashion, food and entertainment website DailyCandy, Black Wednesday seems to be inspired by the girl child of Morticia and Gomez Addams. The brand takes basic pieces such as crop tops, maxi dresses and skirts to a whole new level using unconventional, sleek silhouettes and a variety of textures. Ranging from statement pieces such as the Semi-Precious Dress (a backless mesh number) to quality basics such as the Illicit Pant, Black Wednesday is a contemporary twist on gothic fashion. Their locally-made creations can be found at Urban Outfitters, Dolls Kill and Edge of Urge, as well as Kiki Hughes and the Geisha House located on North 3rd Street.
Designer Profile: Paula Hian
Designer Paula Hian, a Philadelphia native, has always aspired to work in the fashion industry. She has had an interest in fashion since she was 2, and throughout her childhood the future designer kept diaries filled with notes and drawings. Hian majored in art history at Northwestern University and enrolled in New York's Fashion Institute of Technology upon her graduation. There she was selected to travel to Paris, where she won first place for the U.S. in the contest Concours International Des Jeunes Createurs De Mode. Her winning dress now hangs in the Louvre's permanent collection.
May. 3, 2013
Designer Profile: Mona Gilbert
Looking for a chic way to spice up your look for spring? Try incorporating one of Mona Gilbert's signature pocket scarves into your wardrobe. The local designer's scarves are perfect to layer on those breezy spring mornings, and with their unique look, you will be sure to stand out. Gilbert's start as a designer stems from the recommendation of a serger sales representative. When Gilbert purchased a sewing machine, the representative suggested she could make scarves to help defray the cost of the machine. Gilbert began researching scarves and wraps, and inspired by her research, she took to designing. "I then grabbed a piece of fabric and made what I thought I saw. This piece became the one-sleeved shawl wrap that is now a part of my collection," Gilbert said. "I began making scarves, and they have evolved tremendously over the years." Gilbert created the Monalisa collection, a unique assortment of scarves that has been widely successful in the Philadelphia region. Monalisa includes scarves in various fabrics, textures, lengths and prints, but her signature pockets are a recurring ascetic design throughout. Designs include a graphic patterned blue, tan and white scarf. Military green and simple black snoods look great for this transitioning season. Try pairing a plain white T-shirt with a graphic scarf, or try the opposite — pair a graphic T-shirt with a single-colored scarf. Either way you're sure to look fabulous with a Monalisa scarf around your neck! The shawl wrap and majority of scarves in the Monalisa collection are under copyright due to their unique design and functionality of pockets. Look for Gilbert's spring collection in Aoki Boutique in Center City.
Feb. 22, 2013
Designer Profile: Erin Barr
Hair and makeup expert turned fashion designer Erin Barr established herself in the beauty industry after graduating from the Aveda Institute in Minneapolis. Barr garnered an address book full of celebrity clients and worked on editorial shoots in New York City as a hair and makeup artist. Although she gained much success, Barr longed to discover her true calling.
Dec. 7, 2012
Designer Profile: Marina Makaron
Abstract prints might not be what you typically think about wearing when the holidays come around. Many people resort to wearing earthy tones or basic black in the winter. Why stick to the cold-weather palate of drab, dark colors? Former Drexel student turned fashion designer Marina Makaron is fresh off the runway of Mercedes-Benz Fashion Week in Russia. Her collection is all about bold prints and luxurious textiles, characterized by colorful scarves, which are a great way to break up the dark, monochromatic looks of this season with a jolt of warmth. The scarves create a styled contrast by juxtaposing traditional winterwear with resort-inspired accessories.