DIY
Distressed for less
The colder weather of fall is upon us, and it's time to put away our summer shorts. One of the biggest trends this year is distressed mom jeans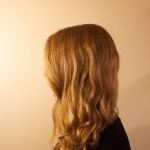 Beauty DIY: Soft curls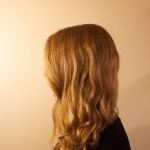 Running late and need to get ready fast? Then this easy hair DIY is for you! Get soft and long curls in under 10 minutes by following these simple steps!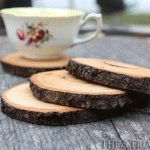 DIY: Wooden coaster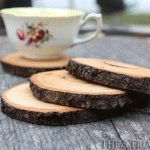 Interesting and fun coasters make great gifts or details in your apartment. Try this easy and quick project to up-cycle tree rounds and transform them into a new quirky addition to your home. You can also make them personalized as a unique gift for friends and family.
Feb. 13, 2015
Valentine's Day DIY: Pie in a jar
Valentine's Day is a great time to show a family member, friend or significant other that you care about them. Honestly, sometimes it can be difficult to figure out exactly what you want to give them as a gift. Learn how to make these delicious miniature pies in a jar and you'll be set! This simple and quick tutorial includes only a few ingredients that will be sure to make your Valentine (or yourself!) smile.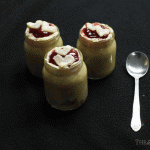 Oct. 24, 2014
DIY: Choker
Photo by Jennifer Lam Take one look around, and there is no denying that the '90s are back! From the ever-popular crop top, jelly shoes and halter, a selective few of the decade old fads are making a big return to the fashion world. Based on a quick glimpse of my Etsy shopping cart, there is one clear '90s trend ruling my world right now: choker necklaces. And while we used to live in a beautiful world where throwing a quarter into one of those prize vending machines could spit out a black (or neon rainbow) tattoo choker, life just isn't as simple as the '90s anymore. After hours of research and finagling with black elastic, I surrendered to the fact that it would take me at least another week before I could conquer the tattoo choker. Save yourself the time, and use these three lazy-girl ways to start rocking the choker again today! Materials: Old black cord necklaces, charms and beads, ribbon, ribbon clamps, jewelry clasps, old wristlet, scissors The first and by far quickest method to making your own choker necklace is to dismantle an old wristlet. Surprisingly, the measurements used to comfortably hold the wristlet are almost the perfect measurements for the neck. The most important tip for this method is to make sure your new choker fits comfortably on the neck. Carefully cut and separate the strap from the wristlet itself. Be sure to keep the clasp on. Adorn your new choker with a charm to personalize it, or wear it with the clasp in the front and rock both the choker and hardware trend for the fall. This second method is if you have a little more time and some old black cord necklaces to spare. Take your black cord necklace and string your desired beads on. To quickly shorten the necklace without too much hassle, simply tie a few knots. I personally tied the knots close to the beads in order to secure them as well as add to the grunge aesthetic. This last method is more time-consuming, but just as easy. Create a plain solid color ribbon choker to match with every outfit. I interchanged different brooches and pins to match each of my outfits easily. First, measure and cut your ribbon or lace into a 13-inch strip (adjust measurements as needed). Place on any charms or beads at this time. To ensure that the ribbon does not fray, use ribbon clamps at the ends of the strip and connect to your clasp. Now go out and show off your '90s pride by rocking your brand new choker!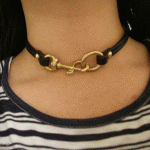 Oct. 24, 2014
DIY: Phone Case
When it comes to personalizing electronic gadgets, the clear phone case is my best friend. Not only because it is relatively inexpensive, but also because it is extremely versatile when it comes to easy and painless do-it-yourself projects. In this tutorial, we will be creating a pressed flower phone case. Just because the weather is chillier does not mean I can quite give up floral designs yet! If you are not a fan of flowers for the fall, feel free to use other materials as a substitute. Other ideas for personalizing your phone case are: using photographs, washi tape, glitter nail polish, or even fabric in a bold design.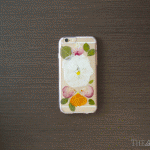 Aug. 22, 2014
DIY Clothing hangers
Living in the city for two years has taught me many things. One of the harder lessons I had to learn was that when it comes to my wardrobe, closet space is not the most abundant. My clothes live pretty sandwiched within the miniature built-in closet I have. And clothes hung closely together leads to one thing: clothes slipping off hangers and becoming a tangled mess. One solution is to purchase a whole new set of velvet hangers. Another is to read on and find out how to create easy, personalized hangers.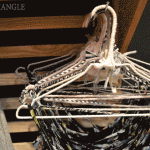 Aug. 6, 2014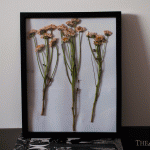 Jul. 11, 2014
DIY Flowers in a jar
As summer is in full swing, bring some color into your apartment with our quick do-it-yourself flower jar.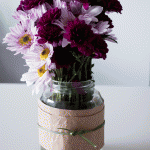 May. 30, 2014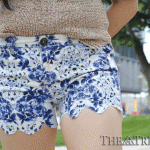 Feb. 7, 2014
DIY Picture Frame
This week, skip the mushy Valentine's Day gifts (except chocolate, of course) and give yourself a little tender loving care with an original picture frame that you can decorate yourself. Not only is this project simple to complete, but each frame can be uniquely decorated using everyday objects such as trinkets, small figurines, beads and shells. Whether it is themed to match your home decor or just a random arrangement of bits and bobs, this picture frame will bring big personality into any room.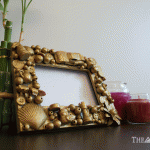 Jan. 17, 2014
DIY Cutout Sweatshirt
This past season saw elements of the ultimate lazy uniform — sneakers and sweatshirts — infiltrate fall collections from Maison Martin Margiela to Madewell. If this isn't concrete evidence for the trickle-up theory, I don't know what is. Take a cue from industry forerunners and update a workout staple with edgy cut-out details.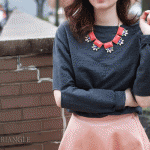 Jan. 17, 2014
DIY Embellished Shoulder
Christophe Decarnin set the fashion scene on fire when he sent a series of seriously embellished shoulders down the runway at Balmain in 2010. The strong shoulder trend is not going away anytime soon, and while a Balmain jacket runs upwards of $9,000, we found a ridiculously inexpensive way to make your most basic tee into something special.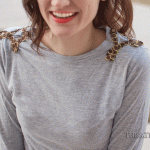 Nov. 22, 2013
DIY Ear Cuff
All you will need for this project is a paperclip (or many) and a pair of round-nose pliers. First, take your small paperclip and manually straighten out the wire. Use round-nose pliers to create a swirl on either end of the paperclip wire. Be patient, as this process may take some time to perfect. Then, use the pliers to create a thin zigzag shape with the remaining middle portion of the wire. Finally, again using the pliers, curve the swirl shape into a semicircle. This will be the part that fits around your ear. Feel free to personalize your cuff with your own design!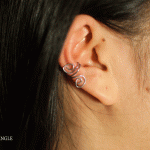 Nov. 1, 2013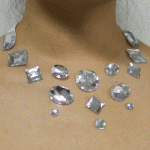 Oct. 11, 2013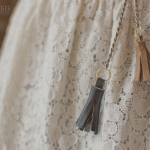 May. 3, 2013
DIY Hand Chain
Accessories are every outfit's best friend. The body harness trend was seen last summer and isn't going anywhere this spring. For those who find the trend slightly intimidating to incorporate in their everyday wardrobe, the hand chain is the perfect option to test out the edgy look. A cross between a bracelet and a ring, hand chains come in a variety of styles. These unusual jewelry pieces dress up any outfit and are simple to create. Feel free to alter this simple hand chain with different chain lengths or beads to personalize your own on-trend piece. Pair it with a crochet maxi dress for a bohemian feel, or try jeans and a graphic tee for a more casual outfit. Materials needed: delicate metal chain, jump rings, lobster-claw clasp, wire cutter, round-nose pliers Steps: 1. Use the chain to measure length needed to wrap around wrist 2. Cut chain according to wrist size 3. Cut chain into 1-, 1.5-, 2, and 8-inch pieces 4. Lay out design to see where jump rings will go 5. Use jump rings to connect the chains 6. Attach lobster-claw clasp
Dec. 7, 2012
Holiday Decorations
From a young age I started displaying a small, pre-lit Christmas tree in my room each year for the holiday season and decorated it based on my current style preferences. I have since graduated to a larger tree for my current apartment, but over the years I have accumulated quite the collection of decorations, most of which I have outgrown stylistically. This year I had the idea to do a modern interpretation on decorating for the holidays with a metallic-themed tree. Rather than buying all new ornaments, I decided to save a couple bucks and revamp my eclectic collection of ornaments to fit my current taste. I bought a can of metallic sliver spray paint and a bottle of loose glitter and went to town on my old ornaments. To get the same results, follow my step-by-step instructions to make your own do-it-yourself metallic ornaments.