Store Profile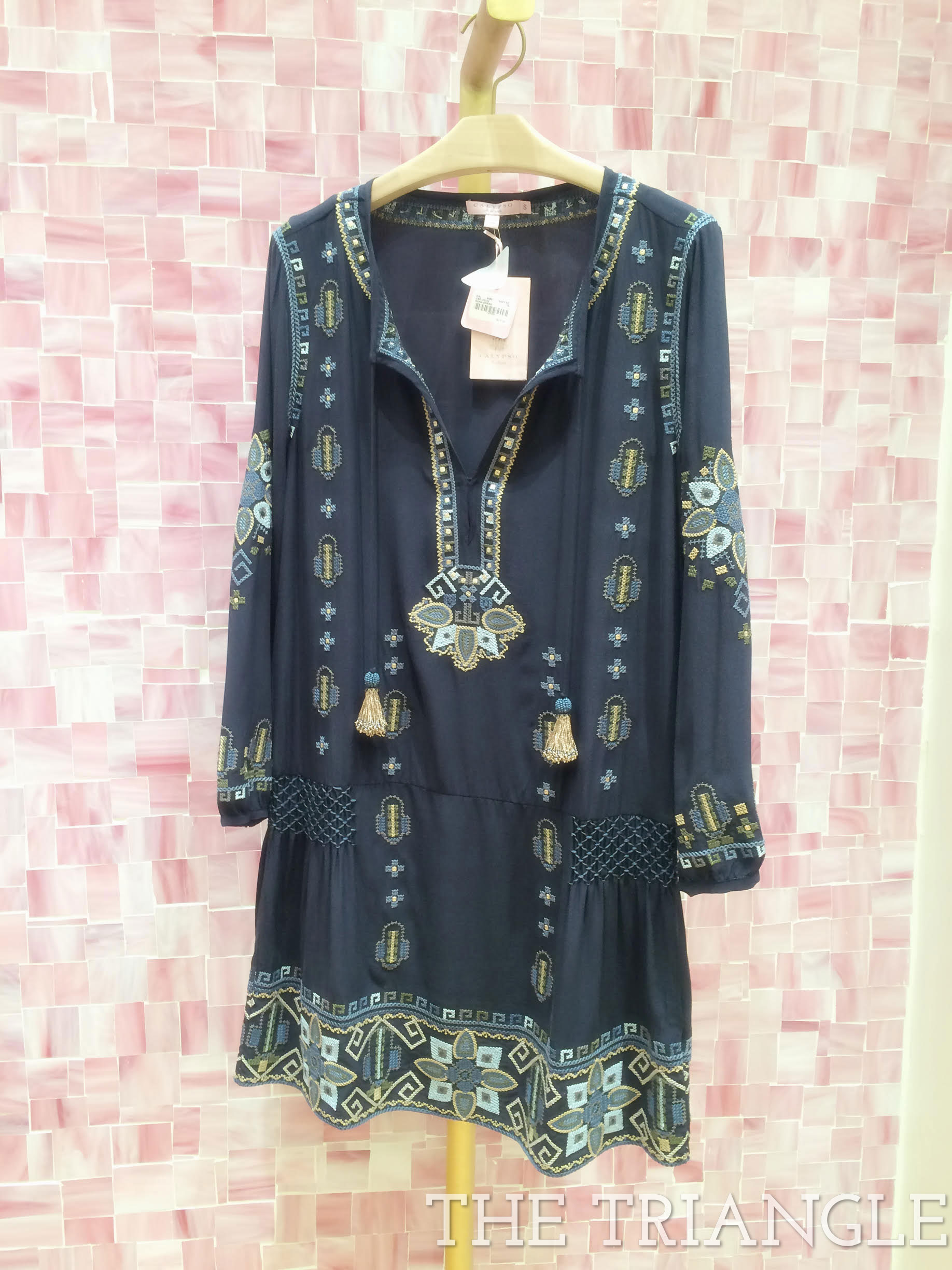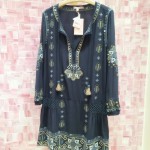 Store Profile: Calypso St. Barth
Calypso St. Barth launched its first store in 1992 in St. Barth, a Caribbean island, and now has 52 stores all over the United States. The brand is inspired by travel, culture and art. Women of all ages appreciate their highly unique pieces. From dip-dyed kaftans to cashmere cardigans, Calypso St. Barth provides customers with both modest and comfortable pieces.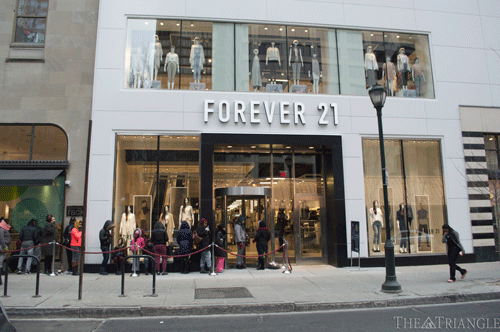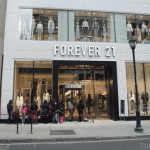 Forever21 opening on Chestnut street
After waiting almost a year since the official announcement, and several years of secretly pining for this fast fashion retailer, I was one of over 600 people that finally lined up outside of 1708 Chestnut St. Feb. 14 for Forever 21's grand opening. The first 300 people in line were given gift certificates to spend that day ranging from $10 to $220. Customers began queuing at around 6:30 a.m., and by 9:15 a.m., when I arrived to the party, there were already at least 400 people standing there in a line that wrapped around the whole block. When asked why they were waiting in line for so long, answers ranged from being avid fans of Forever 21 to just wanting to be a part of the exciting opening event. One customer said, "I came because I was excited for free money."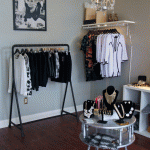 Store profile: Legacy boutique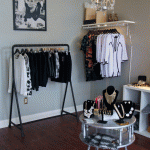 As winter arrives, we naturally start to transition our wardrobes from vibrant summer colors to ethereal black hues. Sometimes it can be difficult to find trendy and classy clothing pieces for a reasonable price. Located on the corner of 40th Street and Lancaster Avenue, a few blocks from Drexel University, is where you can find the Legacy Boutique. While most boutiques around University City are overpriced, fortunately for us college students, Legacy has a rule that everything in the store is under $50.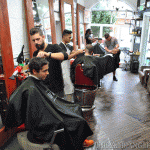 Store Profile: Styles inspired by MARC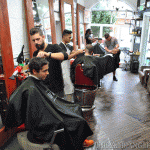 A creative genius is impossible to stop. One of the most respected hair stylists known today, Marcus Williams, was raised from the most unlikely of places: the suburbs of Delaware County. Since he was a teenager, he has had an uncanny passion for cutting hair. At the early age of 14, his siblings and relatives recognized his natural talent and began to allow him to cut their hair. Soon after, through word of mouth, his customer base expanded to his high school friends and his hobby bloomed into a full-fledged dream for a career in hair styling.
Jul. 11, 2014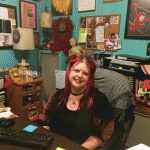 May. 30, 2014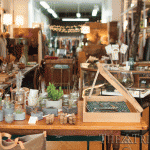 May. 2, 2014
Store Profile: Art in the Age of Mechanical Reproduction
In an age dominated by the insatiable tendencies of a consumer culture, shoppers have been conditioned to make purchases with little discretion. At Art in the Age of Mechanical Reproduction, their carefully curated selection of refined goods aims to make you think twice about the goods you purchase. by Courtney Denton Located in the heart of Old City at 116 N. 3rd St., the flagship location of the lifestyle boutique does just as its name implies. Art in the Age, which opened in 2008, touts an eclectic selection of artisan goods, from men's and women's clothing to organic spirits, leather goods, stationery, coffee table books, wall planters, fragrances and even handmade quilts.  Along with making their own brand of root, sage and rhubarb-flavored spirits, Art in the Age produces their own line of t-shirt and stationery designs. The store also features a gallery space, hosts events with live music and has rotating exhibitions featuring local artists and craftsmen. "The store really stands as … the physical manifestation of the brand," store manager Bob Myaing said.  He works with both locally and nationally based vendors and collaborates with them when possible to produce one-of-a-kind versions of their products. This past fall, for example, Art in the Age worked with the Design Center at Philadelphia University and Norman Porter. The collaboration yielded a line of duck pants made by the Olde Kensington-based manufacturer that used prints from the Design Center's archives of over 3,000 swatches and garments as lining for the pockets. Another shirt by California-based brand Taylor Stitch uses an archival print of a hog jumping over a fence of nails.  by Courtney Denton The boutique's partnership with eyewear brand Warby Parker is also a significant facet of their business, according to Myaing. Warby Parker, based in New York, was founded by two graduates of The Wharton School of the University of Pennsylvania, making the growing web-based retailer intrinsically tied to Philadelphia.  Aside from the brand's own showrooms in New York City, Art in the Age is their largest partnership location and one of the only independent boutiques to carry Warby Parker products. They even have two of their own dedicated brand representatives in the store. The gallery space, which Myaing refers to as more of a marketplace, allows Art in the Age to bring in local vendors and artisans and provide them with a place to showcase their wares. "It's kind of like a flea market that lives in our store," Myaing said.  These exhibitions often last up to two months, and past vendors have ranged from ceramicists to vintage retailers and leatherworkers. The newest exhibit features Search + Rescue, an industrial salvage company that can otherwise be found making the Philadelphia flea market circuit. According to Myaing, Search + Rescue carries products such as vintage footlockers, chore coats and even old signage that they store in their extensive Port Richmond warehouse. "I think we facilitate something different than most of the galleries … in the neighborhood," Myaing said. "Most of the galleries are strictly fine art, whereas Art in the Age works with vendors to embellish the store while providing them with a platform to showcase their work in a way the customer can understand." "It's only getting more and more diverse," Myaing said about Art and the Age's customer base. The crossover between older and younger customers is what Myaing finds most interesting, to see individuals from different generations get excited over the same brand of shirt or jacket. He notes that Art in the Age is facilitating the change in how the younger customer is shopping, in allowing them to buy fewer but higher quality products. The store also aims to stock brands that could not be found elsewhere in Philadelphia. by Courtney Denton One unique collection of products carried by Art in the Age is a line of Gitman Brothers shirts. The shirt makers, based in central Pennsylvania, provide the store's buyers with a selection of styles that they produce every season along with a selection of fabrics. According to Myaing, Gitman Brothers product is made on-demand, so each vendor ends up carrying a unique collection.  For spring, Art in the Age bought a line of sleeveless shirt dresses for women, in a blue linen fabric with subtle red and white stripes and a tie belt detail. This print, Myaing said, is likely to be found in men's shirts in other stores across the state. However, Art in the Age bought a reversed version of the fabric, with red and blue stripes on a white background, for a series of men's oxford shirts. Another piece Myaing thinks will resonate with the Art in the Age customer is a solid short-sleeved seersucker shirt from Woolrich, as the traditional two-tone version of the fabric can be tricky to style. In the fall, the store will also be one of the first locations to stock a new line, Woolrich White, from the Pennsylvania-based company. Myaing, who serves as one of the primary buyers for the store, says that knowing a brand will not be carried elsewhere in Philadelphia is often an incentive to purchase.  "Clothing is really the bread and butter of the store's business," he said, while their liquor brand and apothecary offerings fill in the gaps and help to establish Art in the Age as a lifestyle brand.  "Quality is considered first and foremost," Myaing said, but he is also interested in what the brand is about and whether it can be found in other places nearby. He also looks for pieces that are made in America and that a customer will be interested in for more than one season. "There's plenty of other stores for that," Myaing said, "and we're trying to do something a little different."
Nov. 22, 2013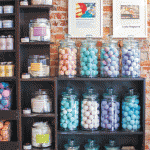 Nov. 1, 2013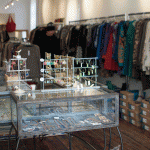 Oct. 11, 2013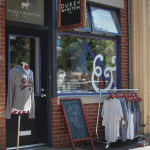 Jul. 12, 2013
Going Mobile: Smak Parlour Truck
Today everyone and everything is going mobile. From food truck vendors to apps that call a cab for you, services are coming to you, the customer. Always quick to follow a hot trend when they see it, Abby Kessler and Katie Loftus of popular Old City boutique Smak Parlour are taking their hit store on the road with a brand-new fashion truck.
Jul. 12, 2013
Store Profile: Laundrea
In her senior year of high school, Rachel Godwin Becker realized she could take her passion for sewing and turn it into a career. After receiving a Bachelor of Fine Arts in fashion design with a minor in fashion marketing from the International Academy of Design in Tampa, Fla., and working in the bridal industry in New York City, Becker moved back home to Philadelphia and created Laundrea, a womenswear line that solves the constant need for dry cleaning. Her machine-washable collection features looks with clean lines, bright colors and soft fabrics.
May. 24, 2013
Thrift Shop
As students, there are certain physical and budgetary constraints that limit our shopping habits. However, whether you are looking to update your wardrobe for summer or make some extra cash by clearing out your closet, there are a few affordable and convenient secondhand stores near campus where you can buy, sell, trade and consign gently used clothes, shoes and accessories. Two great options are Buffalo Exchange and Second Time Around, both located on the 1700 block of Chestnut Street in Center City. Buffalo Exchange is a vintage and used clothing store that sells a wide selection of secondhand items at reasonable prices. The company has been around since 1974, but opened its first Philadelphia store on Walnut Street 12 years ago. According to Associate Manager Siobhan O'Neill, the store relocated to its current location 11 years ago, but longtime customers still remember the store's first location. The store's business model is "to be the most rewarding place for people to go for resale fashion and represent all customers." The store carries gently worn and vintage men's, women's and juniors' apparel from size extra small to plus sizes. The majority of the store's inventory is made up of items purchased from customers, but they also source trendy new items from the Buffalo Exchange headquarters in Tucson, Ariz. Customers can bring in items from their closets and sell them for cash or trade them in for store credit on the spot, no appointment necessary. After the buyer prices an item, the seller has the option to receive 30 percent in cash or 50 percent in store credit on the spot, although for more expensive designer pieces, the store will occasionally sell on consignment. When asked what the store's buyers look for, O'Neill said:, "It really does just depend on the style and condition, first and foremost, but the labels that tend to sell the best for us are well-known mall labels like Gap, J. Crew, Express, things that are just recognizable and popular. We also take designer pieces, but we're also all very educated on trend-specific things, so even it it's a piece that has no label, if it's got a certain trend we know is going on like studding or retro vintage or something like that, we'll take it as well." Looking to purge your closet of cold-weather items to make room for your summer wardrobe? Buffalo Exchange carries clothing for all seasons. "For the most part we want the best of all seasons all the time. Even if someone brought in an awesome North Face right now we would take it; we wouldn't just pass on it because it's not a spring-summer item," O'Neill said. It is more likely, however, for the store to purchase certain items that are in season because customers typically shop seasonally. "That's where our customers are in here shopping for, and that's what we're making our money at that time on." The company also prides itself on being charitable and eco-friendly. It started a "tokens for bags" program to promote recycling. Customers who did not use a store-supplied plastic bag for their purchased items received a five-cent token to donate to a specified charity that would rotate each quarter. Now the store no longer provides plastic bags but has reusable totes for sale. The store encourages everyone to bring their own bag by still distributing the tokens for charity to customers who bring their own bag. Second Time Around is another great secondhand shopping location that specializes in consignment on high-end designer items. The company is based out of Boston and opened its first store location in the 1970s, but it now boasts numerous stores nationwide. The company's Philadelphia location opened in 2009 and features everything from upscale labels such as Chanel, Prada and Gucci to tried-and-true brands like J. Crew and Banana Republic. All items sold to the store are on consignment, and selling is done by appointment. After the buyer prices the selected items, sellers are asked to sign a contract and are able to track the sale of their items online. Items are in the store for 90 days, and then the consigner receives 40 percent of what it sells for. The store pays out for items sold on a monthly basis by check. When asked what buyers look for in consignment, Store Manager Lisa Johnson said, "We do everything seasonally, so right now we're taking summer merchandise, typically no older than two years, and we look for designer labels or better name brands. … We look at everything on whether or not we think it would sell. It doesn't have to be the trendiest piece. It could be more basic, but if we think there's a market for it, we'll take it in. But quality really trumps everything. We're not going to take anything that's stained or pilled or has holes in it." The store also carries vintage items that reflect current trends. Trends for spring and summer include peplum, nautical and retro styles, such as blazers with shoulder pads, Johnson noted. The store is arranged with the newest items, specialty racks and high-end designer pieces in the front; higher-priced items such as designer bags behind the counter; and discounted items in the back room with everything priced under $20, so there's something for all price ranges. The first thing I noticed when I walked into the store was a gorgeous mustard-colored Proenza Schouler PS1 large leather bag. This bag normally retails new for $1,995, but Second Time Around had this lightly used bag priced at $999. While that still might not be in your shopping budget, the store has great deals on various secondhand designer and brand-name pieces with something for all price ranges. The Second Time Around Philadelphia store also regularly updates its Instagram account with the best of what's new in the store. Whether it's a vintage leather Ferragamo backpack or like-new Christian Louboutin pumps, see it first straight from your phone.
May. 3, 2013
Store Profile: Arcadia Boutique
With summer quickly approaching, look no further than Arcadia Boutique for a fresh, one-of-a-kind shopping experience to update your wardrobe. Based in Northern Liberties, the boutique sells a beautiful and unique assortment of clothing and accessories created by independent designers and name brands alike, as well as an uncommon array of vintage and recycled clothing and accessories.
Dec. 7, 2012
Store Profile
The greater Philadelphia area is characterized by artistic culture and creativity on every street. Whether in University City or all the way down in South Philadelphia, there are countless beautiful stores and boutiques to admire. US*U.S., a boutique located in Old City, is no exception.
Nov. 16, 2012
Store Profile
As fast-fashion stores take over the market and original designs become harder and harder to find, Philadelphia is lucky to have such an amazing selection of boutiques to choose from. Smak Parlour at 2nd and Market streets is one of those boutiques, curating a unique shop full of funky clothes and accessories alongside their in-house designs.