Tag: action
Oct. 13, 2017
Netflix puts pedal to the metal in new film 'Wheelman'
Action star Frank Grillo is no stranger to taking the role of a badass. You may recognize him from "The Purge" series, the critically acclaimed sports drama "Warrior" or his villainous role as Crossbones in the Marvel Cinematic Universe. But in his gripping new action film, "Wheelman," Grillo puts — dare I say it — the pedal to the metal.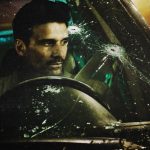 Apr. 21, 2017
Director Ben Wheatly hits his mark with new dark comedy film 'Free Fire'
It's 1978. The Irish Revolution is in full swing and IRA soldiers Chris and Frank (Cillian Murphy and Michael Smiley) are looking for weapons. They find a dealer in Boston through his sister (Armie Hammer and Brie Larson), who leads them both to a jittery South African named Vernon (Sharlto Copley) and his partner Martin (Babou Ceesay).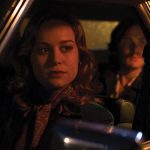 Oct. 31, 2014