Tag: aliens
Mar. 17, 2017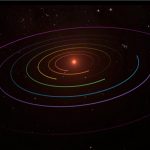 May. 20, 2016
Featured this week: Drexel presents Little Shop of Horrors
With a sadistic dentist, urban blight and a flesh-eating plant named Audrey II, "Little Shop of Horrors" is far from the typical musical. Falling into the unique category of horror comedy rock, the musical tells the story of a florist named Seymour who attempts to earn the affections of his co-worker Audrey with the help of a peculiar bloodthirsty plant— as one might expect, horror and hilarity ensues.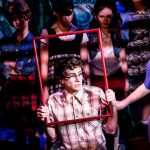 Apr. 8, 2016
'10 Cloverfield Lane' makes for intense, albeit disappointing movie
J.J. Abrams seems to have his hands in every proverbial cookie jar these days. Whether he's producing a show for Hulu (such as "11.22.63"), rebooting "Star Trek" or directing box office busters like "The Force Awakens," his name is everywhere in the entertainment world in just about every medium. And while he's a marketing genius with a flair for the enigmatic, it was still a huge shock that he was able to keep "10 Cloverfield Lane" a secret from us for so long (the movie's title and trailer were only revealed a mere two months before its release). It's quite hard to wrap your mind around it in today's omnipresent spoiler culture.