Tag: anxiety
Apr. 14, 2017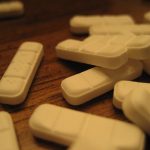 Nov. 18, 2016
Acknowledging mental health
Last week, I was supposed to give a presentation in class. However, that same week I was very sick and could barely speak, my throat in constant pain. I emailed my professor and she was sympathetic, immediately telling me that, of course it was fine if I postponed my presentation until a later date.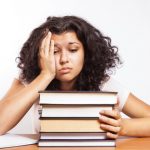 Jan. 16, 2015
Mental health kiosks to be installed in the DAC
The Scattergood Foundation will be installing a mental health screening kiosk at the Drexel Recreation Center in February. The kiosk will be a self-serve screening machine where students can go to evaluate their mental health without having to talk to a professional or mental health specialist. It will be private, but not hidden. One of the goals is to use the kiosks to help eliminate the stigma currently associated with mental health and mental health disorders. In addition to the main campus location, another kiosk is planned to be installed at the Stephen and Sandra Sheller 11th Street Family Health Services Center, which is run by the College of Nursing and Health Professions.