Tag: Bilal
Jul. 10, 2015
Bilal hosts record release party at World Cafe Live
If for some reason you feel you've run out of Philadelphia-related things to be proud of, add native singer-songwriter and producer Bilal to your list. Bilal is a prolific musician with five well-received LPs and numerous collaborations which have catapulted Beyonce, Common and countless others to the top of the charts. His work spans many genres and his stage presence is performance art in and of itself. Bilal is, without a doubt, one of Philly's greatest contemporary artists.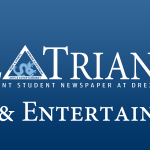 Feb. 10, 2012
Remembering the life of J Dilla
Six years ago the hip-hop community lost one of the greatest and most talented producers music has ever seen. James "J Dilla" Yancey passed away Feb. 10, 2006, from a blood disease called TTP.