Tag: Center for Hunger-Free Communities
Aug. 19, 2016
Pay-what-you-wish EAT Cafe to open in September
EAT (Everyone At the Table) Cafe, located at 3820 Lancaster Avenue, will hold a ribbon cutting ceremony to honor its opening as a non-profit organization and restaurant 11 a.m. Sept. 14. It will be the first pay-what-you-wish style restaurant to service Philadelphia.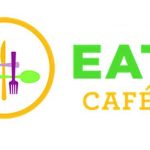 Feb. 3, 2012
Drexel prof. in Sundance film
"Finding North," a documentary about hunger in America featuring members of the Witness to Hunger research project at the Drexel University School of Public Health, debuted Jan. 22 at the annual Sundance Film Festival.