Tag: cillian murphy
Apr. 21, 2017
Director Ben Wheatly hits his mark with new dark comedy film 'Free Fire'
It's 1978. The Irish Revolution is in full swing and IRA soldiers Chris and Frank (Cillian Murphy and Michael Smiley) are looking for weapons. They find a dealer in Boston through his sister (Armie Hammer and Brie Larson), who leads them both to a jittery South African named Vernon (Sharlto Copley) and his partner Martin (Babou Ceesay).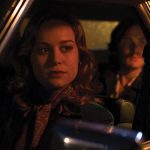 Aug. 19, 2016
Cillian Murphy shines in WWII thriller 'Anthropoid'
"It's important to make a distinction between the terms 'murder' and 'assassinate,'" asserts Cillian Murphy's Jozef Gabcik midway through director Sean Ellis's World War II drama-thriller "Anthropoid." Murder, he says, implies that you are snuffing out a life worth living. There is no room for moral ambiguity in his mission. Gabcik is a soldier for the underground Czech resistance. He's tasked with killing the top-ranking Nazi official with the iron heart, Adolf Hitler's third-in-command, Reinhard Heydrich: Reichsprotektor of Bohemia and Moravia, "The Butcher of Prague" and one of the main architects of the Holocaust. In fact, he was the highest ranking Nazi official to be assassinated during the war.