Tag: conditions
Jul. 9, 2016
Summertime housing blues
"If it ain't broke, don't fix it" seems to be the motto of Drexel University, although, to be honest, the second half of that statement seems increasingly pronounced when one gets to know the campus. On the surface, everything looks functional and beautiful; Millennium is a soaring structure of beauty that is reserved for the incoming, idyllic freshmen and the Summit is an affirmation of Drexel's ability to put up buildings in brief windows of time.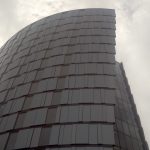 Jun. 1, 2012
Medical students selected as Schweitzer Fellows
Three students from the Drexel University College of Medicine have been named Albert Schweitzer Fellows for the upcoming year. They will work on yearlong service projects that aim to improve health conditions for underserved populations in the Philadelphia area.