Tag: Cuba
Oct. 23, 2015
Westphal launches Cuba study abroad documentary course
Beginning in winter term of 2015, from Dec. 5 to Dec. 20, Drexel University students will have the opportunity to participate in a two-week intensive course in Old Havana, Cuba. The course, titled "Drexel Winter Break in Cuba: Documentary Film Production" under FMVD 280, will garner participating students three academic credits and is open for applications until Oct. 30.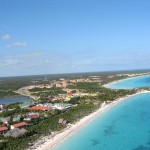 Jun. 3, 2011
Rum Bar rejuvenates Cuban menu, decor
Cuba Libre is one restaurant in Philadelphia to which everyone must take a trip. It may be located in the heart of Old City, a section known for its nightlife, but this is one place that serves the rustic, simple homey foods that represent many of the islands of the Caribbean. My recent trip to Cuba Libre two weeks ago was bittersweet. It was the first time in a while that I was able to enjoy dinner with a bunch of good friends, even with our busy schedules of classes and co-op.