Tag: Detroit
Aug. 11, 2017
'Detroit' too shallow, struggles to make lasting statement
The most dispiriting thing about "Detroit" is how it reminds us of how things haven't changed, even in the years of Black Lives Matter. Directors Kathryn Bigelow and writer Mark Boal's third collaboration together (after "The Hurt Locker" and "Zero Dark Thirty") is as sickening and well directed as expected. But this time, there's a sense of pointlessness that permeates throughout the whole thing: what does this film have to say about police brutality and racism that we don't already know?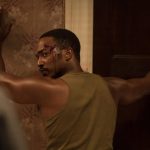 Oct. 4, 2013
New Brown releases 'Old' album
Thanks to Spotify, fans of the Detroit rapper Danny Brown, who is signed to Fool's Gold Records, can now stream his much-anticipated full-length studio album "Old." Listeners can kick it to the likes of Freddie Gibbs,  ScHoolboy Q, Ab-Soul, A$AP Rocky, Charli XCX and Purity Ring, who all teamed up with Brown to create a multifaceted and impressive album.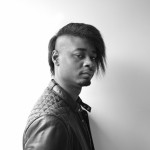 Feb. 10, 2012
Remembering the life of J Dilla
Six years ago the hip-hop community lost one of the greatest and most talented producers music has ever seen. James "J Dilla" Yancey passed away Feb. 10, 2006, from a blood disease called TTP.