Tag: emails
Jul. 28, 2017
How to choke on a big nothing burger
In "The French Connection II," Gene Hackman's Popeye Doyle, quitting heroin cold turkey, asks for a big, juicy American hamburger with the blood dripping out of it and ketchup and onions piled high. It's not available to Popeye in the movie, but it's being served raw in the White House right now. And Donald J. Trump is about to choke on it.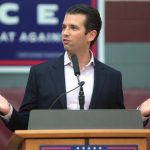 Jan. 18, 2013
Mass emails at Drexel: Less is more
When students receive seven to 10 emails per day from the University administration and other Drexel departments, they are less likely to read them. It's our job to know and follow the news because we work for the independent student newspaper, but oftentimes even we don't read them all. It would be nice to get less emails and be able to subscribe to the news that matters most to us.  We understand that there are legitimate reasons why we can't unsubscribe from Drexel Official Mail and the official listservs for our respective colleges and majors, but for other lists like Drexel Announcement Mail and IRT Technology Update, we'd appreciate if students weren't automatically subscribed to them upon enrollment at Drexel.