Tag: Environmental Engineering
Jan. 14, 2016
Pond scum research is clearing the waters
Located in the offices of Civil, Architectural and Environmental Engineering Department is a small machine, whose purpose is to use algae to clean wastewater. This bioreactor is the creation of Christopher Sales, an assistant professor in the CAEE department, and Jacob Price, a third-year engineering doctoral candidate. The device uses algae, which can disrupt aquatic environments to nutrients out of wastewater.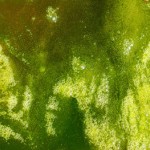 Aug. 17, 2012
McGraw-Hill awards prof. for teaching excellence
Drexel professor Mira Olson recently learned she won an Outstanding Teaching in Environmental Engineering and Science award from McGraw-Hill and the Association of Environmental Engineering and Science Professors for her efforts in teaching environmental engineering. She will accept the award Oct. 1 at a ceremony in New Orleans.