Tag: Gym
Apr. 21, 2017
Bye bye, freshman 15
Drexel University offers its students a vast array of resources that can be used to help with both academic and nonacademic needs.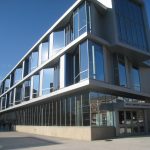 Nov. 4, 2016
Finding time for relaxation
Staying sane in college is just another task to add to our lengthy to-do lists. Between all the homework, extracurricular activities and social events, who has the time?