Tag: Hair
Apr. 17, 2015
Beauty DIY: Soft curls
Running late and need to get ready fast? Then this easy hair DIY is for you! Get soft and long curls in under 10 minutes by following these simple steps!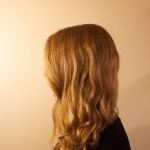 Oct. 10, 2014
Store Profile: Styles inspired by MARC
A creative genius is impossible to stop. One of the most respected hair stylists known today, Marcus Williams, was raised from the most unlikely of places: the suburbs of Delaware County. Since he was a teenager, he has had an uncanny passion for cutting hair. At the early age of 14, his siblings and relatives recognized his natural talent and began to allow him to cut their hair. Soon after, through word of mouth, his customer base expanded to his high school friends and his hobby bloomed into a full-fledged dream for a career in hair styling.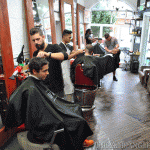 Nov. 16, 2012
Crayola-Colored Hair
The latest trend, dyeing hair shades fit for a Crayola box, has students turning heads all over campus. In a world where fads change from minute to minute and Pins spread like wildfire, small changes that make a big impact on personal style get popular very fast. Though in the past, rainbow-bright hair was reserved for rebellious teens, it is becoming more and more fashion-forward.