Tag: healthcare
May. 12, 2017
New healthcare: a major scare
On May 4 the House of Representatives voted to replace the Affordable Care Act, otherwise known as Obamacare. The American Health Care Act of 2017 passed the House with a 217-213 vote with all Democrats opposing the bill. Hotly debated with much controversy around the issue, the rights of people have essentially been ignored.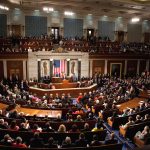 Nov. 14, 2014
Panel talks on Obamacare after Republican take over
A panel of three experts in the healthcare field gathered Nov. 6 in the Thomas R. Kline School of Law to discuss "Obamacare After the Election: Apocalypse or Resurrection" with about 25 students and professors, who were scattered comfortably in the lecture room. Public health-care law played an important role in the midterm Congressional elections, especially, after both the House and the Senate gained a substantial Republican majority.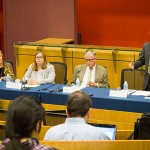 Mar. 15, 2013
Western medicine: testing negative
Recently, American virologists have come forth with what, to many, seemed to be the most hopeful message anyone remotely affected by HIV could hear: A toddler has been the first-ever person to be declared "cured" of HIV. While the news of this medical feat inspired hope in any who happened to hear of it, a much bleaker picture of Western medicine still goes undiagnosed.