Tag: Karen Curry
Apr. 14, 2017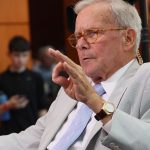 May. 9, 2014
Westphal showcases prized photos
World Press Photo, the largest and most prestigious annual international press photography contest, made its debut in the United States April 30 at the Leonard Pearlstein Gallery. The exhibition showcased 143 prize-winning press photos that capture the most critical issues around the world.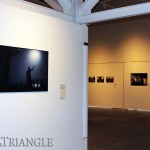 Oct. 19, 2012
'Entourage' creator captivates crowd
Doug Ellin, the creator of the renowned HBO series "Entourage," visited Drexel Oct. 16 to discuss the show and provide insights as to how he got into the entertainment industry. The Bossone Research Center's Mitchell Auditorium was filled to capacity with diehard fans and curious spectators who may have never seen a single episode. For over an hour and a half, Ellin captivated the crowd before him with stories and jokes that left all who came satisfied and glad that they went.