Tag: peace
Apr. 21, 2017
Dropping the bomb on Trump's foreign policy
According to whitehouse.gov, President Donald Trump claims that "peace through strength" will be the premise of his U.S. foreign policy and that this will lead to a "more peaceful world with less conflict and more common ground."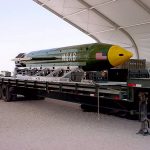 Oct. 21, 2016
My opinion on having an opinion
Opinions make the world colorful. They spice up the world with different perspectives. Being a journalist is exhilarating because I get to interact with people of all different backgrounds and understand how someone's life can shape their opinions. Everyone's unique experiences create opinions that are vocalized to the world, making it vibrant and lively.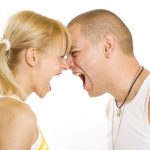 Sep. 27, 2013
Franti's music energizes Philly fans
It was at the 2012 Firefly Music Festival that I first saw Michael Franti. I wasn't familiar with his music  besides his well-known song "Say Hey," but my friend told me I had to see him. After that show, I knew why.