Tag: social
Jun. 9, 2017
Reflecting on freshman year
Entering college life, I was rather pessimistic about the whole idea because of the fact that I'd been homeschooled for all of my educational life. I had never been to any kind of public, private or any other type of school, but I did start going to community college at fifteen years old as an early college start student. As an early college start student, I was only allowed to take two classes per term, which wasn't too difficult, but I was heavily occupied with studying for the PSAT and SAT, as well as other subjects that I was studying at home.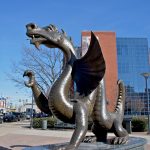 Mar. 17, 2017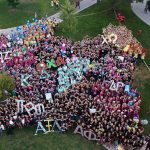 Jul. 22, 2016
Pokemon, the most unifying force in the nation
I wasn't part of the pre-Pokemon Go hype. I was vaguely aware that it was happening, but I wasn't actually planning to download it. In fact, I did it on a whim to make my friends in England jealous, since the game wasn't out yet. And it was one of the best decisions I've made of recent.