Tag: thomson reuters
Jul. 25, 2014
Professors named most-cited researchers of 2014
Three Drexel professors were named by Thomson Reuters as among the most-cited researchers of 2014. The professors, whose fields include extragalactic astronomy, materials engineering and atmospheric particles, were Gordon Richards, Yury Gogotsi and Peter DeCarlo, respectively.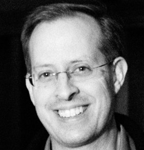 Nov. 9, 2012
Pairing to increase efficient research
Drexel University and Thomson Reuters, a leading technology information company, entered into a partnership earlier in the year to create faculty profiles for University professors and researchers in order to increase the efficiency of University researchers. The first round of faculty profiles are being created now, and the first pilot profiles are scheduled to be up and running by early 2013.