Tag: traditions
May. 20, 2016
Let's scream for ice cream
DrexelNOW published an article May 12 featuring a special moment in Drexel history: the creation of the Giant Drexel Ice Cream Sandwich of 1991… and the freak food fight that followed as it was being served. Images from the event show crowds of students on Korman Quad, smiling and digging into the gigantic dairy treat beside the university president before an anonymous crowd member hurled their hunk of ice cream and chocolate and triggered a war. Next thing you know, everyone—students, faculty, administrators—were in the midst a massive food fight hurling ice cream all over each other. It almost seemed like another school, maybe even another universe. "For a few brief minutes, the campus was actually a place where I wanted to be," a '90s student told The Triangle that day. Retrospectively, we can say that those were a few brief minutes that we would want to be on campus too. And while the past is the past, that doesn't mean there can't more events similar in Drexel's future.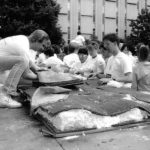 Jan. 18, 2013
Dance Party line-up announced
Representatives from Drexel's Traditions Committee announced Jan. 15 that Waka Flocka Flame, Porter Robinson and Flosstradamus will be performing Jan. 26 at Drexel's Homecoming Dance Party 2013.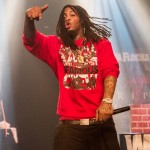 May. 20, 2011